Home »
Company profile

---
China's Top Ten Aluminum Sheet And Strip Enterprises
Henan Longmi is a foreign trade company belonging to Henan Wanda Aluminum, mainly responsible for Wanda Aluminum's foreign trade export business.Our main products are aluminium sheets,aluminium coils,aluminium pattern sheets,color coated aluminium,aluminium foils and so on.Our products are applied to automibe,construction,household,shipbuilding,food and other field. We can supply 1000 series,3000 series,5000 series,6000 series,7000 series and 8000 series aluminium sheets,coils and foils.
We have 20 years of experience in exporting and manufacturing aluminum sheets, and we can definitely meet your requirements, whether it is price, delivery time, quality and service, etc.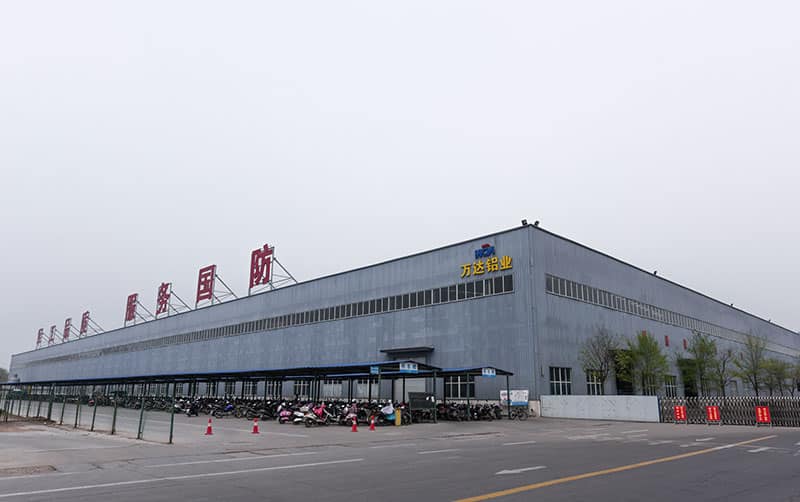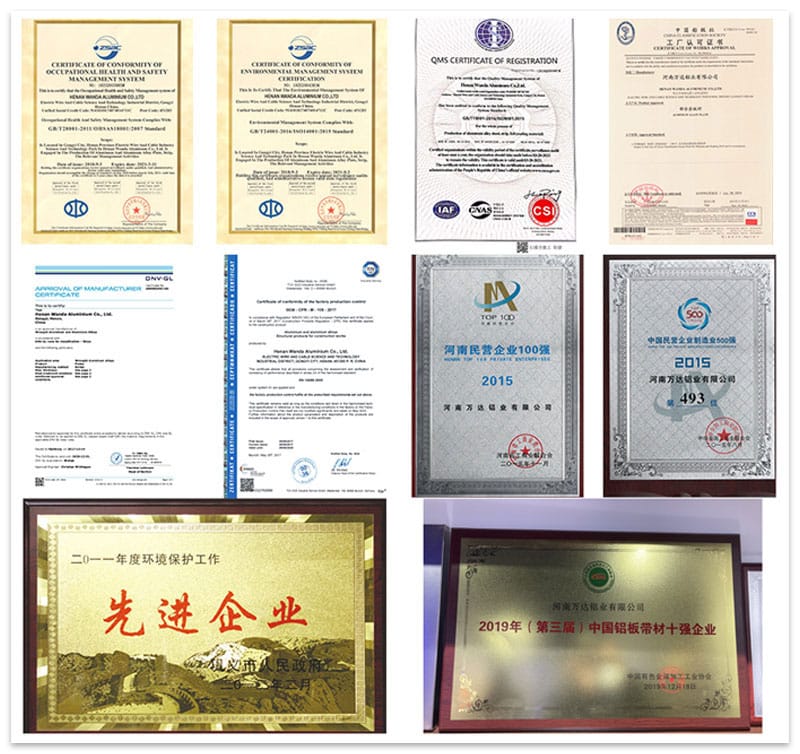 Honor Certificate
---
Henan Wanda does not forget its responsibility to protect the environment while developing itself, and resolutely does not sacrifice the natural environment in exchange for the development of the enterprise. In 2011 annual environmental protection work won the honorary certificate of advanced enterprise. It is precisely because Wanda Aluminum adheres to the concept of sustainable development. In 2015, it was among the top 500 private manufacturing enterprises in China, ranking 493rd. In order to meet the needs of customers for aluminum sheets and strips, we constantly update and develop aluminum sheet and strip manufacturing equipment, purchase advanced equipment from abroad, and improve and develop our own unique 1+4 hot continuous rolling equipment. We also established a 360㎡ testing center. As a result, the production efficiency of the factory and the quality assurance of products have been improved, and in 2019, the honorary certificate of the top ten aluminum sheet and strip enterprises in China has been obtained.
All qualified examined by construction materials by the Satate Quality Supervision Center and we have got OHSAS18001,ISO14001,ISO9001,DNV Certificate,CE Certification and CCS,so we can adapt to meet customer's high requirement of quality.
Processing

Equipment

---
Our factory have a 1+4 hot rolling line,which consist of 1 reversible hot rough rolling mill,4 continous hot finish rolling mills and vertical rolling mill,heavy shears,stacking device,coiling and unloading decice,etc.The production line can process the heated ingot,whose thickness is about 600mm into high strength aluminium sheets and coils of all aluminium alloy materials with a max width of 2300mm and a thickness ranging from 2.5mm to 400mm.it provides stocks for subsequent cold rolling and aluminium plate finishing processes.And there are 5 casting production lines,which can manufacture aluminium ingot,whose thickness is about 500mm to 630mm,width 1020mm to 2450mm,length 5m to 7m for hot rolling.Each production line is equipped with dual melting furnace,dual still furnace,filter and casting machine.Besides that we aslo have 7 cold rolling machines.All of them are quaro nonreversible rolling mill,including 6 single stand cold rolling machines with 1450mm to 2450mm in width specifications,and 1double stand 1850 cold tandem rolling mill.And Wanda has aluminium foil rolling mills with width specifications 1650mm to 2150mm.There are 3 food-grade aluminium strip coating production lines and 1 aluminium sheet coating production line.The thickness of coating strip is from 0.2mm to 0.6mm,and the width is from 740mm to 1700mm.Henan Wanda aluminium Co.,Ltd. has complete equipment and supporting facilities,which can meet user's high standard demand for product quality.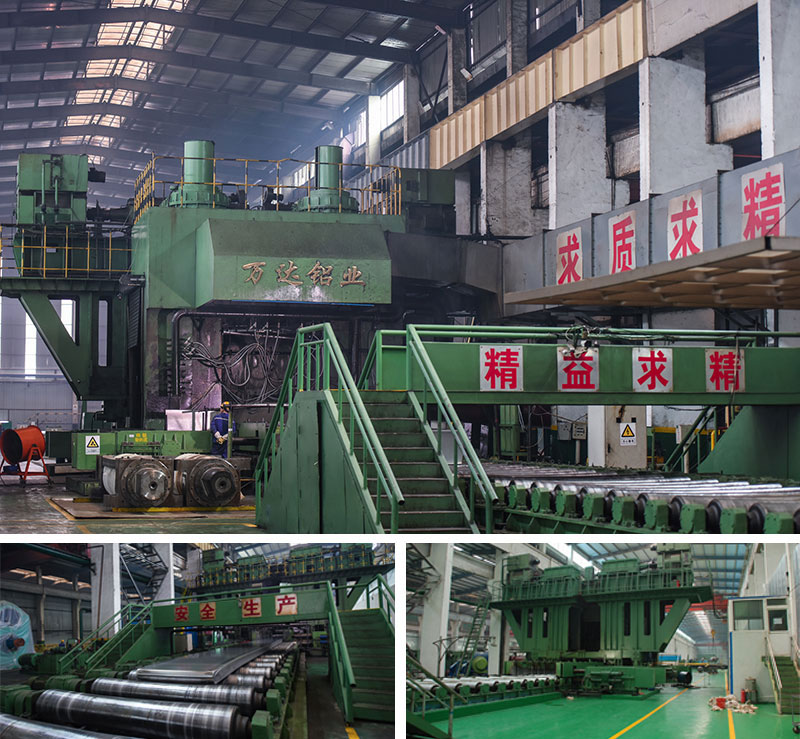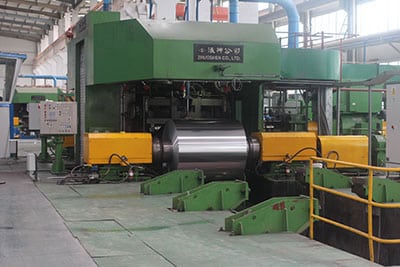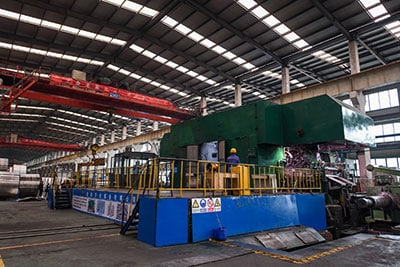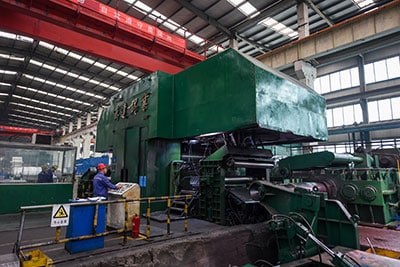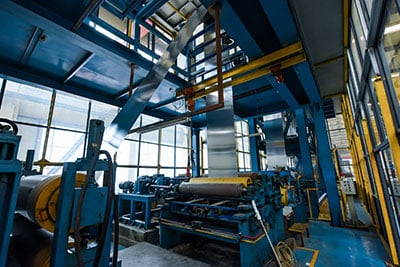 Laboratory Equipment
Our aluminium sheet factory has spectrum analysis room,chemical analysis room,tensile testing room and metallographic room,which has advanced laboratory supporting facilities.It is equipped with two SPECTOMAXX spectrometers and four SPECTROLAB spectrometers imported from Germany,spectroscopic microscope,Fourier transform infrared rolling spectrometer imported from The United States,AAS2610 atomic absorption spectrophotometer,elctronic universal testing machine,722 spectrophotometer,thermostatic electric blast drying oven,electricity conductivity meter,PH meter,petroleum products distillation tester,kinematic viscosity tester and other equipment,It can accurately detect and analyze the chemical composition of 1-8 series aluminium alloy.These accurately detect the properties of products with thickness of 0.08-50mm,and accurately measure the physical and chemical indexes of emulsion and rolling oil.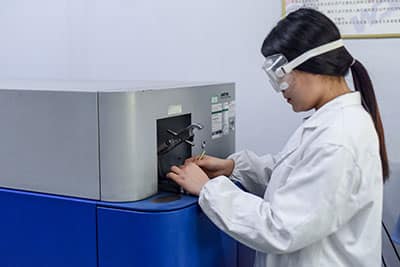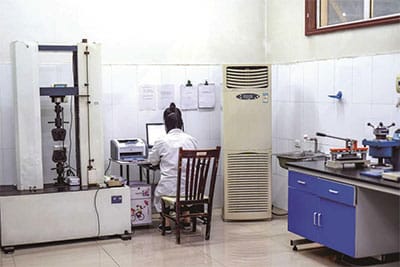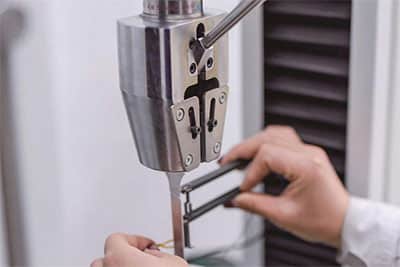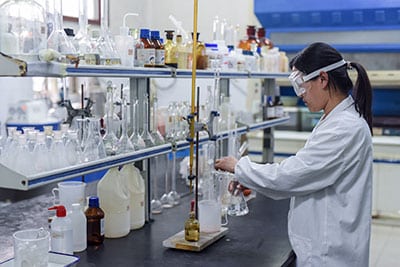 ---