Home » Aluminum Sheet »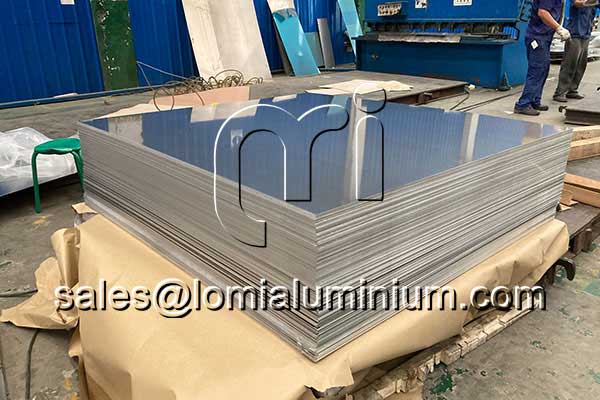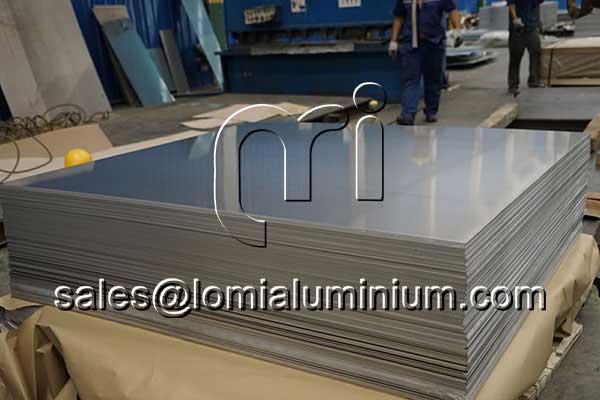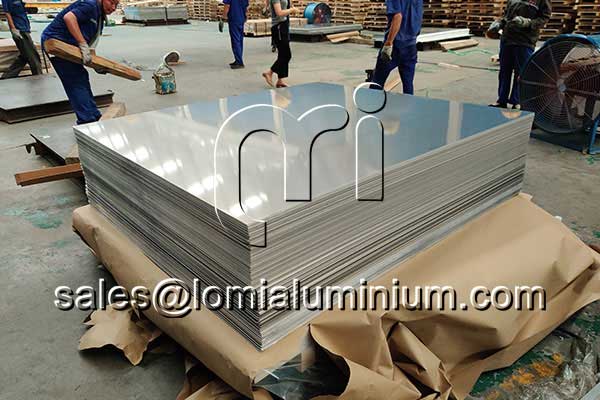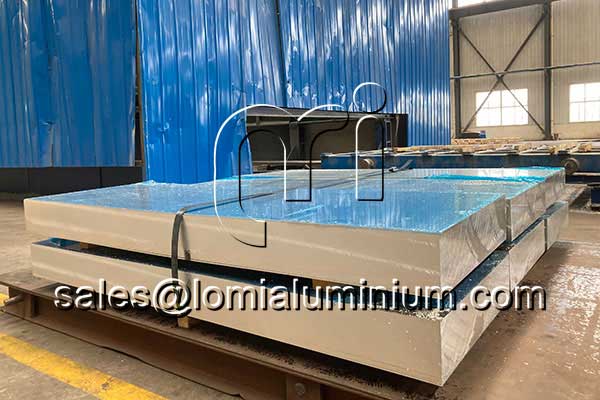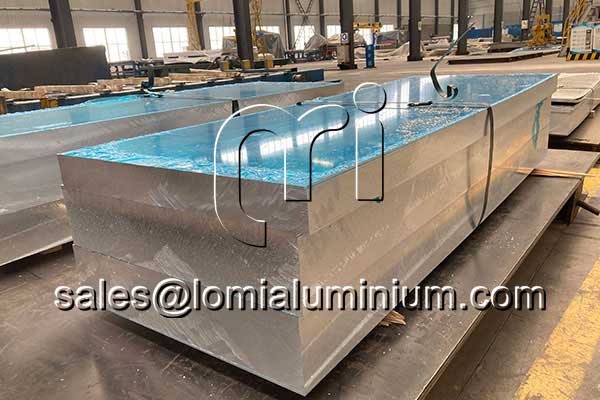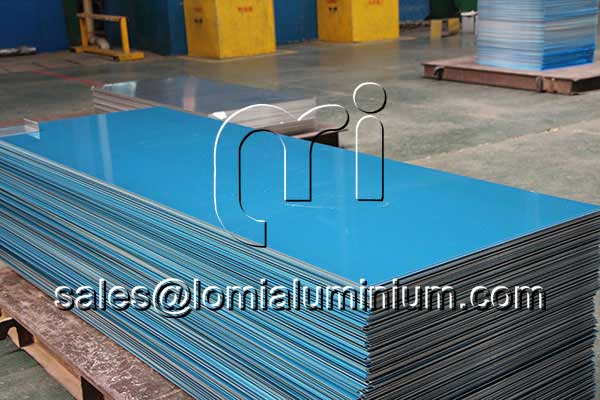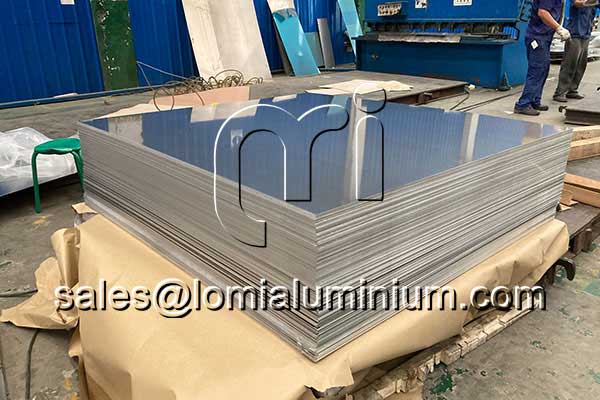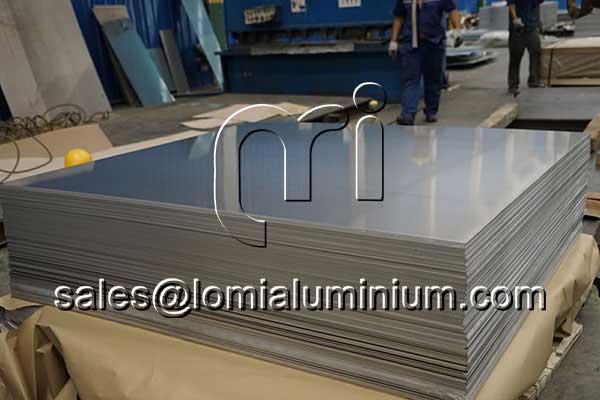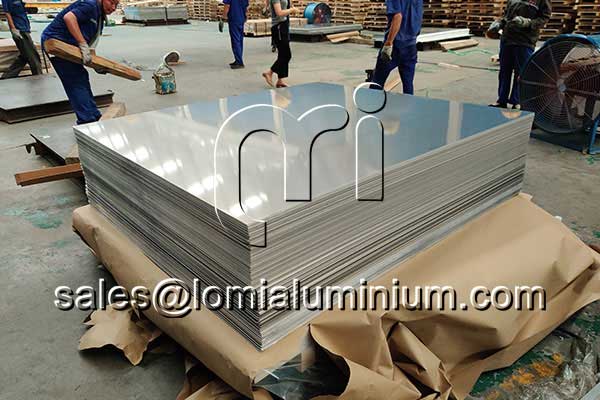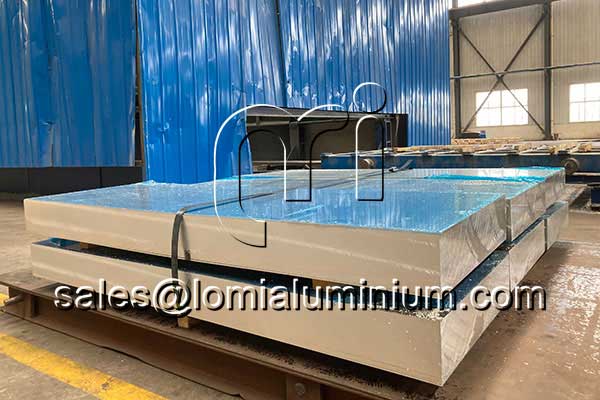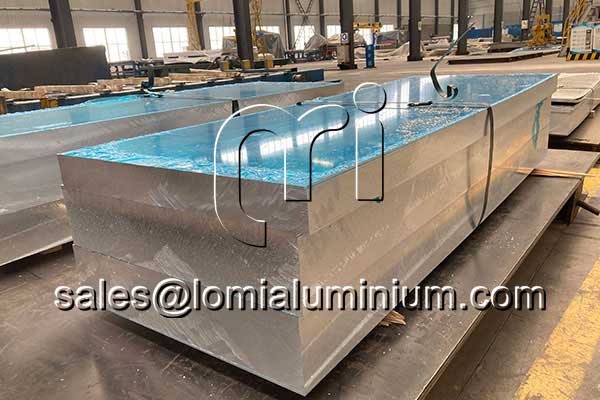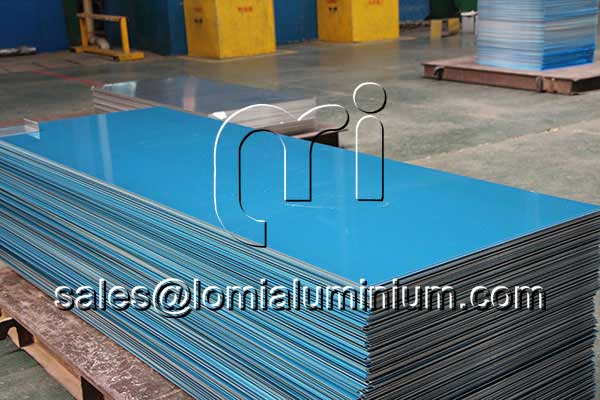 1.As long as your demand reaches the MOQ, free A4 samples are free shipping
2.Our products have this high cost performance, you can consult us for samples and compare them with other suppliers,sure to make you feel good value for money
3.We can recommend suitable aluminum plate and temper for you according to your needs
4.We have 20 years of experience in exporting and manufacturing aluminum sheets, and we can definitely meet your requirements, whether it is price, delivery time, quality and service, etc.Welcome your inquiry
Product Catalogue:
| | | | | |
| --- | --- | --- | --- | --- |
| Products | Alloy No. | Temper | Thickness(mm) | Width(mm) |
| 1000series | 1050/1060/1100/1235/1200/1145 | All Tempers | 0.2-6 | Under2200 |
| 3000series | 3003/3105 | All Tempers | 0.2-6 | Under2200 |
| 5000series | 5005/5052/5083/5086/5182/5754/5454/5A06/5A05/5251 | All Tempers | 0.2-6 | Under2200 |
| 6000series | 6061/6082/6063 | F/TX | 0.2-6 | Under2200 |
| 7000series | 7075/7050 | F/TX | 0.2-6 | Under2200 |
| 8000series | 8011 | All Tempers | 0.006-6 | Under2200 |
1. Standard: ASTM/DIN/GB/SUS
2. Surface: Mill, Bright,Polished,Hairline, Embossed,etching
3.Temper: O, H12, H22, H32, H14, H24, H34, H16, H26, H36, H18, H28, H38, H19, H25, H27,H111, H112,H241, H332, etc.;T4,T6,T651 Etc
4.Thickness: 0.02mm ~ 300mm
5. Width: 10mm ~ 2200mm
Can be processed:
Types of Checkered Plates
Color Coating Type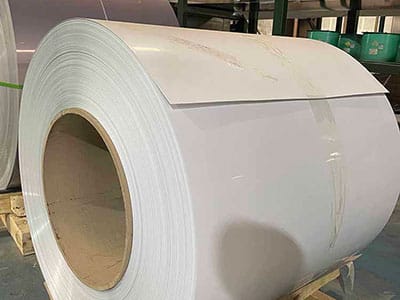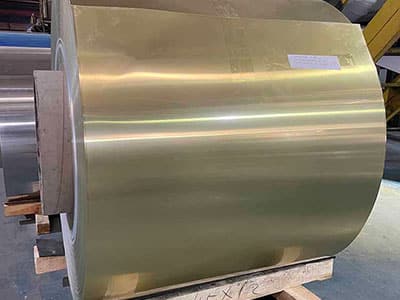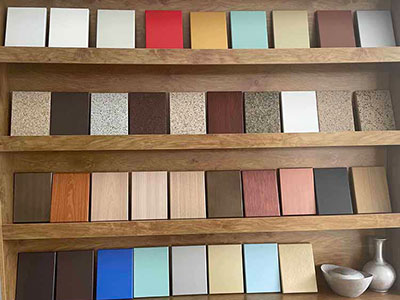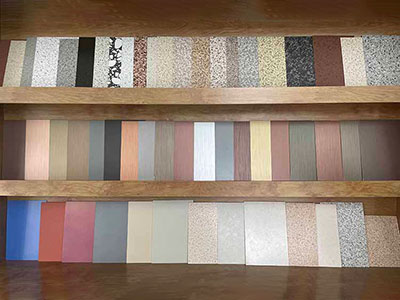 Shipping and Packing Information:
1. Cover the fumigation chapter.
2. Place 20 packs of desiccant per carton.
3. Galvanized steel strip, coated cardboard package to prevent rust.
4. Pine wood bottom bracket is supported by glued bottom plate to maintain the flatness of the aluminum plate.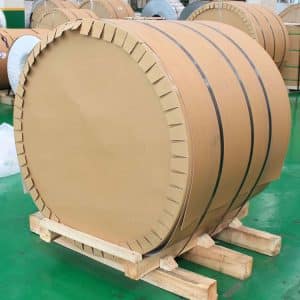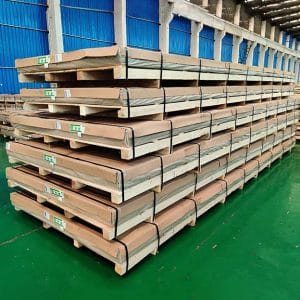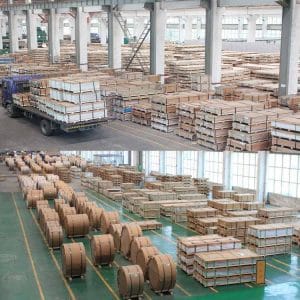 Why Choose Us?
Our service
1. ISO Verified Outstanding Manufacturer

2. The third party inspection: SGS, BV, CE, COC, AI and other

3. Flexible Payment : T/T, LC, O/A, CAD, DAP , KUNLUN Bank

4. Sufficient Stock

5. Quick Delivery Time, Long time price validity

6. Tracking picture of transport : production, Loading and reinforcement loading Pictures

7. Rich experience Professioal Sale Team

1. Quality Guarantee after Receiving the Goods: Offer money return or Ship new products for free if any problems happen

2.

Technical Guidance for further Processing
Quality Assurance
1.All qualified examined by construction materials by the Satate Quality Supervision Center and we have got ISO9001:2008 and CCS,so we can adapt to meet customer's high requirement of quality.we garantee that all coils/sheets below 3mm will pass through the tension leveller.(free)
2.Raw materials: We carefully select high-quality raw materials and subject them to purity, strength, and durability tests to ensure their quality meets our standards.
3.Manufacturing process: We employ advanced production technology and equipment and implement rigorous quality control measures at every stage of the manufacturing process to ensure that our aluminum plates are of the highest quality.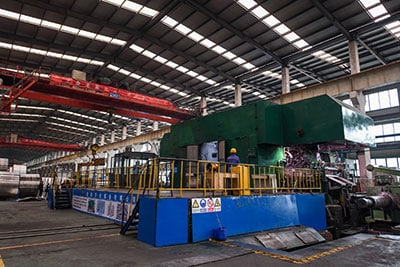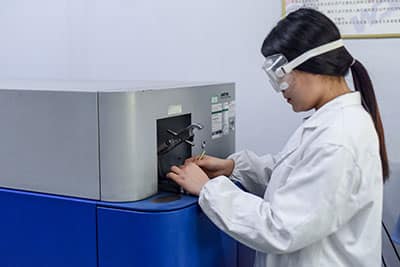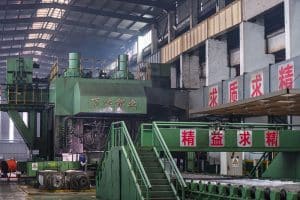 4.Performance: Our aluminum plates possess outstanding properties, including high strength, excellent corrosion resistance, and exceptional formability. They are suitable for various applications and can fulfill the requirements of a wide range of industries.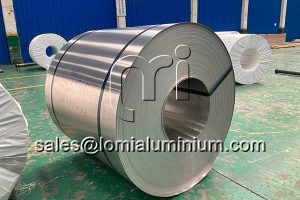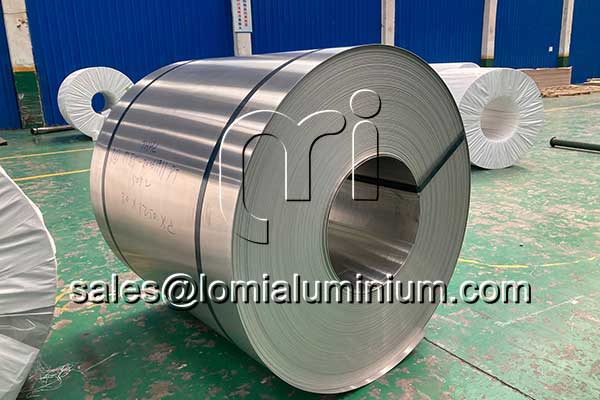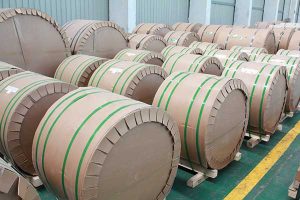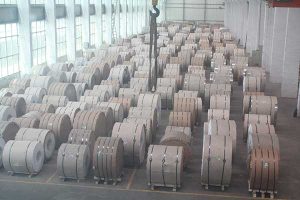 5.Testing and certification: Our aluminum plates undergo rigorous testing to ensure that they meet international quality standards, and they are certified accordingly. We provide customers with comprehensive test reports and certifications to guarantee the quality of our products and give them peace of mind.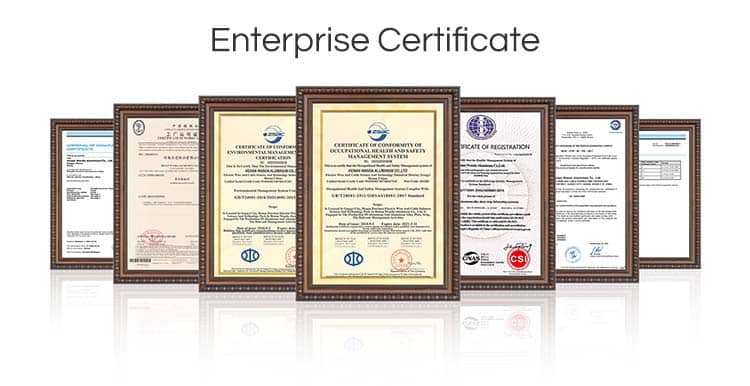 Processing Equipment
The main processing equipments are produced by famours factory in China,we owen 10 casting & rolling line ,one 1+4 hot rolling production line,2450mm,2050mm,1650mm etc. in total 11 cold rolling machine,1850mm two -stand continous cold rolling mill,one quenching furnace,one set of tension pre-streching machine,we aslo own press machine,Double-sided milling,cutting machine,recoiler,grinding machine,lathe,Casting Well,anealing furnace,smelting furnace and so on,above all,1+4 hot rolling production line is design and assemble ourselves and we owen independent intellecture property rights,and it's in the lead of rolling force,rolling speed and rollng width,2450 cold rolling line is uniqueness,our products specifications:thickness(0.008mm-300mm),length(under 11meters),width(under 2300mm)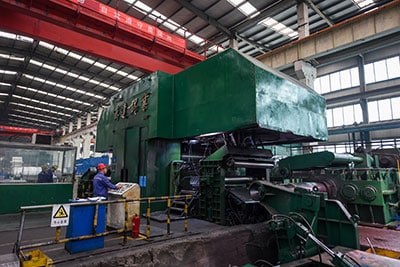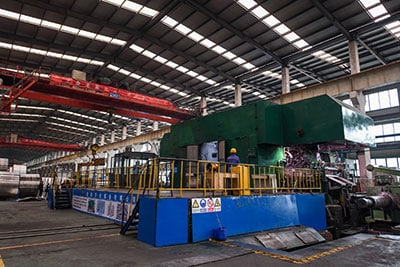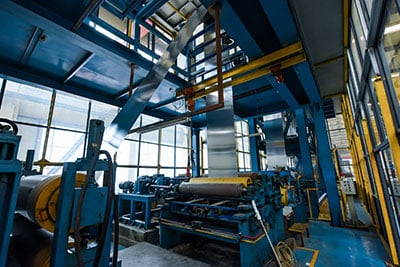 FAQ
Q: How long can I receive my goods?

A: It depends on the products you ordered. Generally, it needs 30-40 days.If products is stock , about 7-10days can delivery after received deposit.
We have 3200 workers to manufacture aluminium products. We have complete production lines for meeting your needs of products quality and production speed to make sure that our products can get to you faster.
Q: What are your payment methods?

A: TT or 100% irrevocable L/C at sight.
Q: What is your MOQ?

A: Our MOQ is based on the alloy number and the thickness and width of the aluminum sheet.1000 series MOQ 5tons.
Q: How do you ship the goods and how long does it take to arrive ?

A : We usually ship by DHL , UPS , Fedex or TNT for sample. It usually takes 3-5 days to arrive . Seashipping for mass products.
Q: Are your aluminium products quality reliable?

A : We apply professional and advanced equipment for processing aluminium products. These equipment are top-class at home and abroad. What's more, our factory has complete equipment configurations for fine machining. And we have precise equipment for testing products quality. Thus, the quality of end products can be promised.
What is 5052 aluminum plate?
5052 aluminum sheet contains 2.5% magnesium element and other small amounts of chromium, silicon, iron, copper, manganese and zinc, and belongs to aluminum-magnesium alloy. The strength of 5052 aluminium sheet is medium strength in the aluminum-magnesium alloy series, and it has good machinability. 5052 aluminium sheet is a non-heat-treated aluminum alloy. It cannot be heat-treated to increase its strength, but it is ductile in the annealed state and is particularly easy to cold work for hardening. At the same time, 5052 aluminium sheet has good high fatigue strength and has very good plasticity. Its high fatigue strength makes it the best choice for structures that need to withstand excessive vibration.
5052 aluminium sheet has good resistance under the condition of containing a small amount of alkali, so it is widely used in products for marine applications.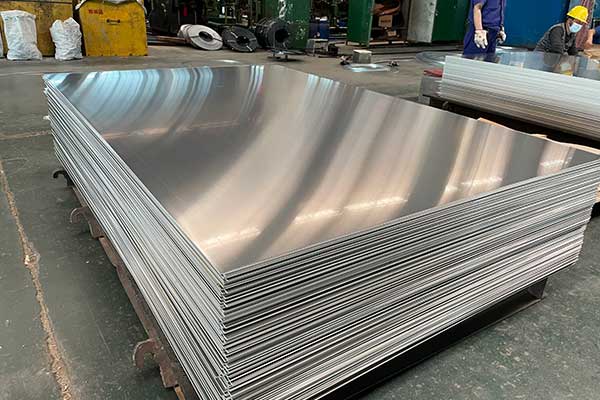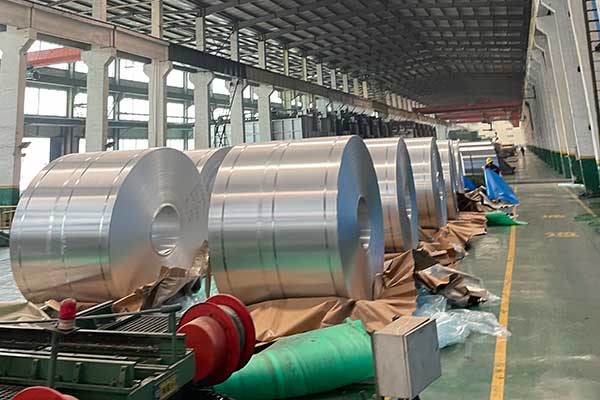 What are the advantages of 5052 aluminum plate?
Like other non-heat-treated aluminum alloys, 5052 aluminium sheet has good corrosion resistance, and its corrosion resistance mainly comes from the protection of the oxide film on the surface of the aluminium sheet. When the oxide film is damaged, the rapid reaction of aluminium with oxygen may repair it. However, if the oxide film is not repaired, since aluminium is a highly reactive metal, it can cause rapid corrosion of the metal after making electrical contact with other metals. Therefore, 5052 aluminium sheet is not suitable for use with reducing media. If we want to improve the corrosion resistance of 5052 aluminium sheet, it can be anodized to increase the thickness of the oxide film, thereby improving its corrosion resistance.
Applications
5052 aluminium sheet is suitable for many applications due to its workability, moderate static strength, corrosion resistance, good cold workability, high fatigue strength, low density and good thermal conductivity. Typical Applications: Cooking appliances, food processing equipment, storage tanks, truck/trailer components, letter boxes, ladders, railings, framing, curtain wall panel, general sheet metal works, heat exchangers, aircraft fuel tanks, refrigerator liners and panels, etc.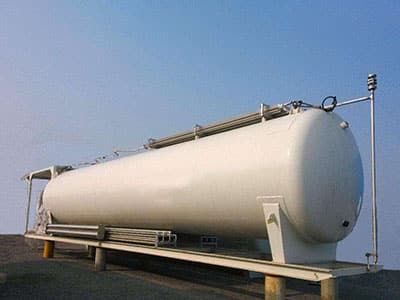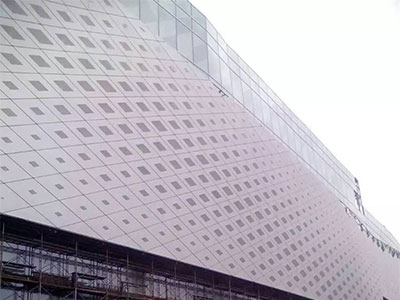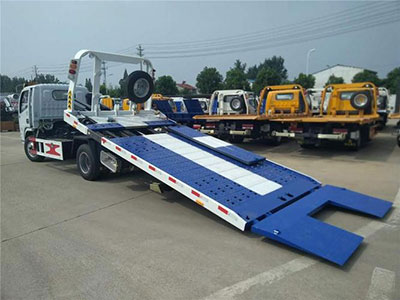 What is the chemical composition and physical properties of 5052 aluminum plate?
Chemical Composition Of Aluminum Alloy:
| Alloy No. | Si | Fe | Cu | Mn | Mg | Cr | Zn | Ti | OTHERS1 | OTHERS2 | Al |
| --- | --- | --- | --- | --- | --- | --- | --- | --- | --- | --- | --- |
| 5052 | 0.25 | 0.4 | 0.1 | 0.1 | 2.2-2.8 | 0.15-0.35 | 0.1 | — | 0.05 | 0.15 | Rem. |
Physical Properties Of Aluminium Alloy Factory:
Alloy No.
Temper
Tensile Strength
Yield Strength
Elongation(%)
(MPa)
(MPa)
0.25-1.25mm
1.26-3.0mm
5052
O
193.1
89.6
20
21
H32
227.5
193.1
7
10
H34
262
213.7
6
8
What are the standards for 5052 aluminum?
The standards for 5052 aluminum alloy typically include the following aspects:
ASTM standards: ASTM B209 is the standard for aluminum and aluminum-alloy sheet and plate, which includes the requirements and specifications for 5052 aluminum alloy.

SAE standards: SAE AMS-QQ-A-250/8 is a specification for 5052 aluminum alloy, covering the chemical composition, physical properties, processing, and surface quality of the sheet.

EN standards: EN 573-3 and EN 485-2 are European standards that specify the requirements for aluminum and aluminum-alloy sheet regarding chemical composition, physical properties, dimensions, and surface quality.

JIS standards: JIS H4000 is a Japanese standard that sets the requirements for aluminum and aluminum-alloy sheet regarding chemical composition, physical properties, processing, and surface quality.
What are the reliable detection methods for 5052 aluminum plate?
Here are several commonly used and reliable testing methods for 5052 aluminum sheet:
Ultrasonic Testing: Ultrasonic testing is a non-contact and non-destructive testing method that can be used to detect defects such as thickness, cracks, and impurities in 5052 aluminum sheets.
X-ray testing: X-ray testing is a non-destructive testing method that can be used to detect internal defects in 5052 aluminum sheets, such as porosity, cracks, and inclusions.
Metallographic testing: Metallographic testing is a method that involves preparing, corroding, and observing 5052 aluminum sheet samples to detect properties such as its structure, grain size, and grain boundaries.
Chemical composition analysis: Chemical composition analysis can be used to detect whether the alloy composition of the 5052 aluminum sheet meets the standard requirements.
Hardness testing: Hardness testing can be used to test the hardness value of the 5052 aluminum sheet, which can be used to determine whether its strength meets the requirements.
Tensile testing: Tensile testing is a commonly used material mechanics testing method. By performing tensile testing on 5052 aluminum sheets, the material's mechanical performance parameters such as yield strength and tensile strength can be obtained.
What are the price components of 5052 aluminum plate?
To calculate the price per ton of 5052 aluminum plate, several factors need to be considered:
Market price: The market price is the basic price per ton of aluminum plate, which will vary with changes in market supply and demand.

Material cost: The production cost of 5052 aluminum plate includes the cost of raw materials, processing, energy, and other factors that affect the final price.

Processing technology: Different processing technologies also have an impact on the price, for example, the price of coated aluminum plate is generally higher than that of regular aluminum plate.

Specification requirements: Different specification requirements also affect the price, for example, the thicker and larger the size of the aluminum plate, the higher the price.
It should be noted that market prices may vary in different regions and at different times. Therefore, when calculating the price of 5052 aluminum plate, it is important to keep abreast of the market situation in order to obtain the most accurate price.
What is the difference between 5052 and 6061 aluminum? 
5052 and 6061 are two different types of aluminum.
5052 is a softer, more ductile alloy that is better suited for forming and welding.
6061 is a harder, stronger alloy that is better suited for structural applications.
5052 is more corrosion resistant, while 6061 is more heat resistant.
5052 is often used in marine and automotive applications, while 6061 is commonly used in aerospace and construction.
Both alloys can be machined, but 6061 is more difficult to machine due to its hardness.
Overall, the choice between 5052 and 6061 depends on the specific application and desired properties.
What issues need to be known when purchasing 5052 aluminum sheets?
There are several aspects to consider when purchasing 5052 aluminum sheet, including:
Size and Thickness:
Different application scenarios have different requirements for 5052 aluminum sheet, so it is necessary to choose the appropriate specifications and thickness according to the specific application situation. Generally speaking, the specifications and thickness of 5052 aluminum sheet can be customized according to actual needs, but attention should be paid to issues such as the material's place of origin and quality.

5052 aluminum plate suppliers:
Choosing the right supplier of 5052 aluminum sheet is important. Evaluation and comparison can be done through inquiries, sample testing, and visiting factories. Consideration can also be given to the supplier's production scale, quality management system, after-sales service, and other aspects to select a supplier that meets one's needs. At the same time, it is important to choose a supplier with a good reputation to ensure the quality and delivery time of the product.

Transportation and packaging:
During transportation and packaging, it is important to protect 5052 aluminum sheet from moisture, shock, and other factors to ensure the product remains intact. Generally, appropriate packaging materials such as wooden crates, iron boxes, and wooden pallets should be used for 5052 aluminum sheet, and suitable transportation methods such as by road, sea, or air should be chosen.
Prices and Payment Methods:
The price of 5052 aluminum sheet is influenced by various factors, such as material costs, production processes, material specifications, thickness, quality, and market supply and demand. When determining the price of 5052 aluminum sheet, it is necessary to consider these factors comprehensively, as well as factors such as supplier quotations and market conditions. Generally, there may be differences in price between different suppliers. In addition, payment methods should also be selected according to specific circumstances, such as pre-payment, payment upon delivery, etc.

Acceptance and inspection:
When purchasing 5052 aluminum sheet, it is necessary to conduct acceptance and inspection to ensure product quality. Acceptance and inspection content includes aspects such as appearance quality, dimensions, physical properties, chemical composition, etc. Acceptance and inspection can be carried out according to corresponding standards and specifications.

Return problem:
You can consult with the supplier in advance regarding the solutions for return or exchange when making a purchase.When purchasing 5052 aluminum sheet, if quality problems or specification discrepancies are found, it is necessary to communicate with the supplier in a timely manner to address the issues. The problems can be solved through negotiation of return, exchange, repair, etc., but it is necessary to comply with the corresponding return and exchange policies and procedures.
Why Choose Longmi Aluminum?
If you are an aluminum sheet factory, your success largely depends on your supply chain and partners. Choosing the right aluminum sheet supplier is crucial because they will affect your production process, product quality, and customer satisfaction. Here are some reasons why you may choose us:
Quality assurance: We have strict quality control standards and processes to ensure that our aluminum sheets meet international standards and customer requirements. Our aluminum sheets are made from high-quality raw materials and undergo multiple inspections to ensure that each product meets your quality requirements.
Experienced professional team: We have an experienced, technically skilled, and customer-focused professional team that can provide the best solutions and services to ensure your needs are met.
Comprehensive range of products: Our products cover various aluminum sheet specifications, materials, and shapes, to meet your needs in different fields and applications.
Reliable supply chain management: Our supply chain management is excellent, with strict procurement and production plans to ensure timely supply and delivery while reducing inventory costs and risks.
Competitive prices: We are committed to providing the most competitive prices while ensuring product quality and service reliability.
If you choose us as your aluminum sheet supplier, you can get high-quality products, professional technical support, and excellent customer service, while also improving your production efficiency and product quality. We believe that we will be your reliable partner and achieve mutual success together.
E-mail: lomialuminum@gmail.com
Tel Whatsapp: +86 19339942739