Home »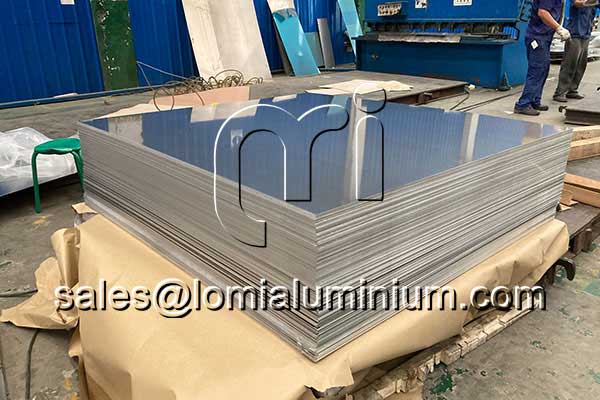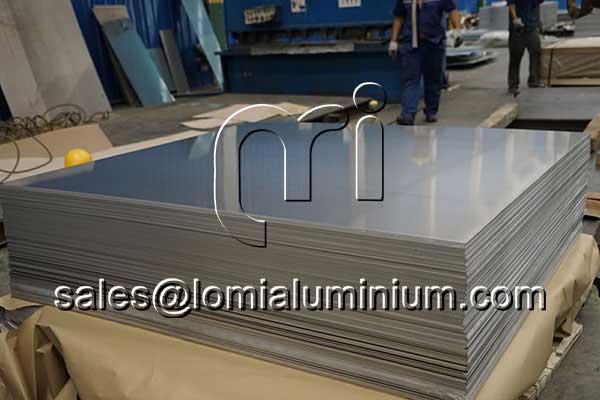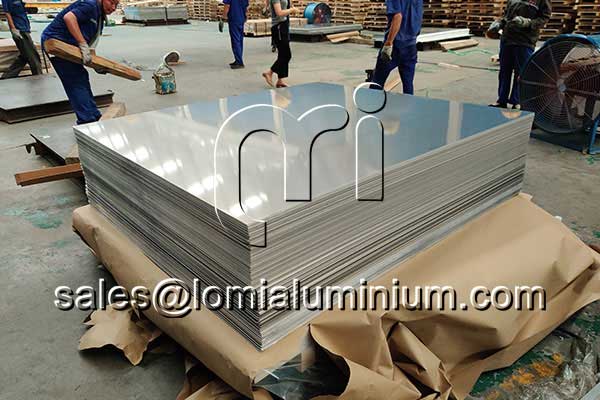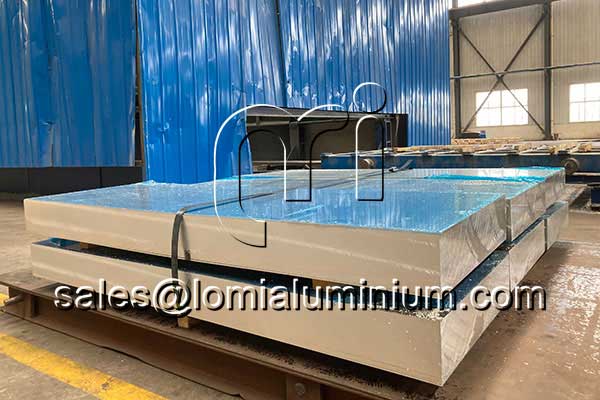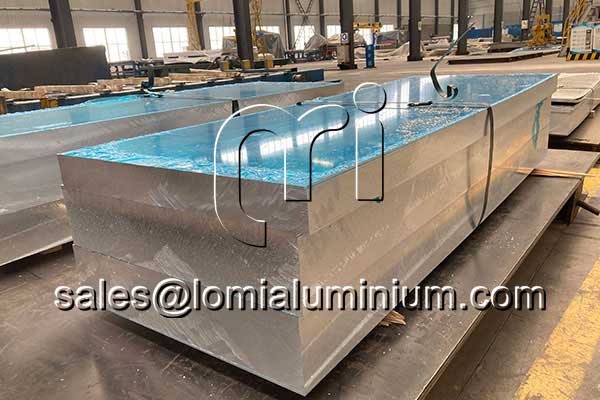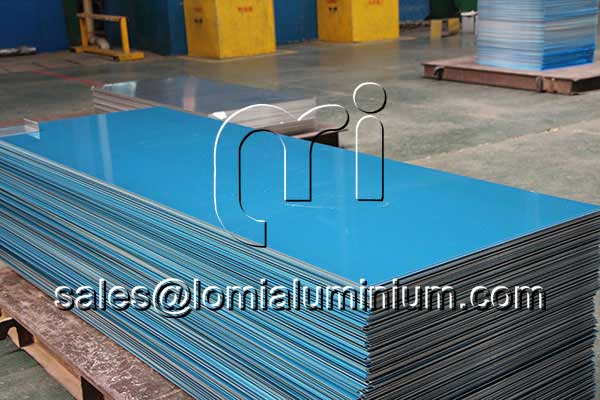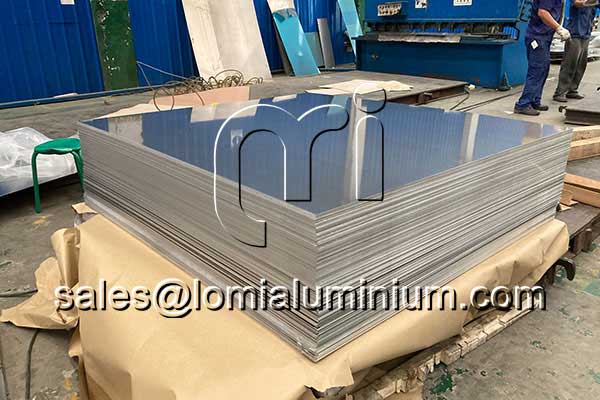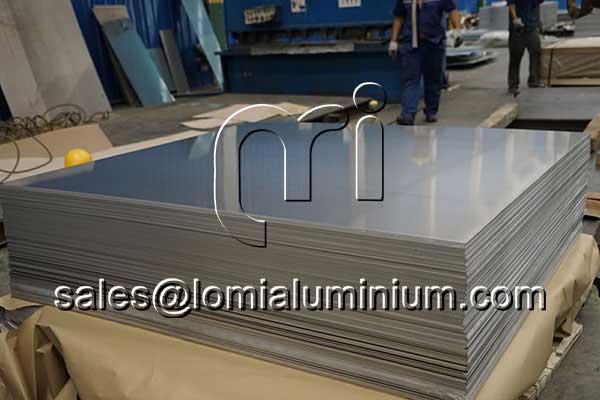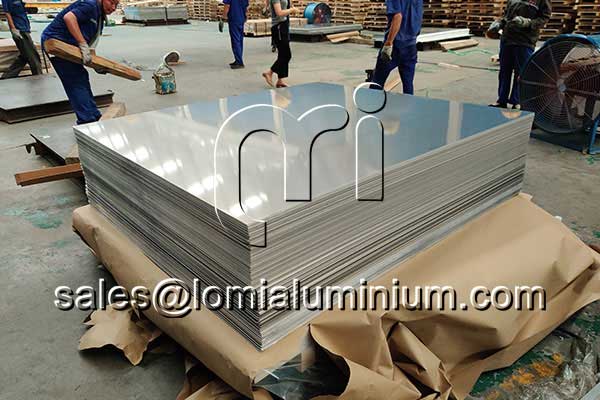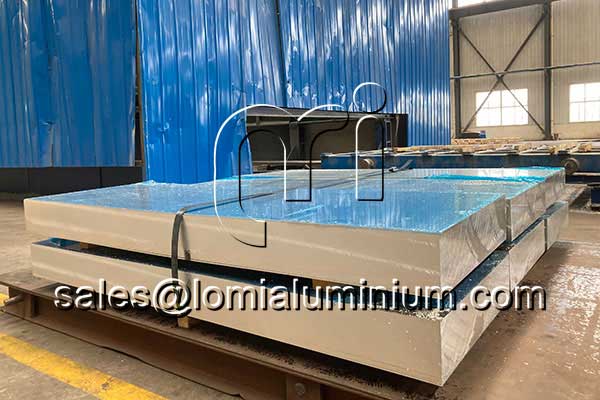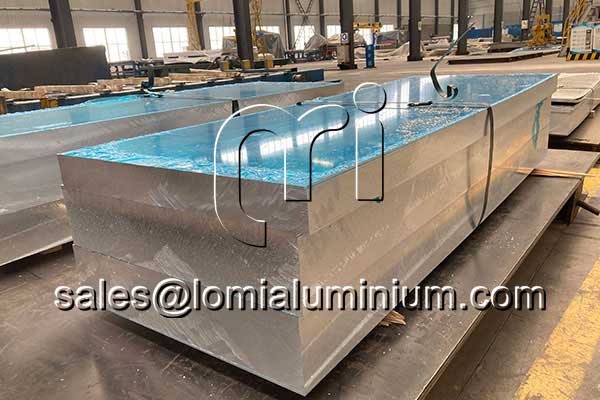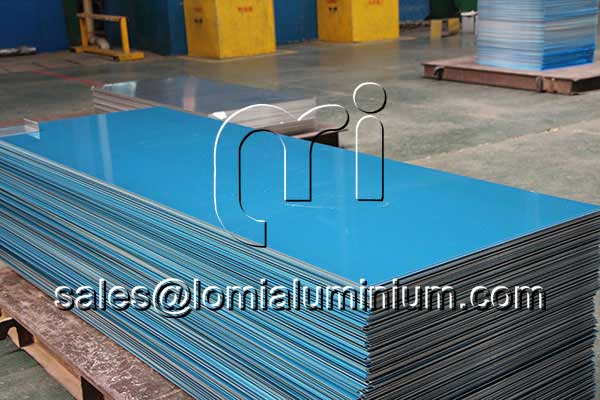 ---
Aluminum Boat Decking Material
Boat decking materials have undergone significant changes throughout history. From traditional wood planks to modern aluminum sheets, boat builders have continually searched for durable and lightweight materials to construct their vessels.
In recent years, aluminum sheets have become a popular choice for boat decking due to their superior strength-to-weight ratio, corrosion resistance, and ease of maintenance. Among the many aluminum alloys available, one of the most commonly used for boat decking is 5000 series aluminum alloy, specifically 5052 or 5083 with H116 or H321 temper.
The thickness of aluminum sheets used for boat decking typically ranges from 3mm to 8mm, depending on the size of the boat and the expected load. The thicker sheets are used for larger boats or areas with higher expected loads, while thinner sheets can be used for smaller boats or less heavily trafficked areas.
One of the main advantages of using aluminum sheets for boat decking is their durability. Aluminum is highly resistant to corrosion and does not rot, crack, or warp like traditional wooden planks. Additionally, aluminum sheets are easy to clean and maintain, requiring only periodic washing with soap and water to keep them looking their best.
---
What Thickness Aluminum For Boat Deck?
The boat deck is one of the important components of a vessel and is located at the top of the boat's hull. Its main function is to support and protect the boat, while also providing a platform for walking, operating equipment, and storing cargo.
Boat decks are typically made of high-strength steel or aluminum alloy to withstand the various pressures and impacts during vessel operation. When producing ship decks, it is important to ensure that they have sufficient strength and rigidity while also considering the weight balance and stability of the boat. Therefore, for different types and sizes of vessels, suitable materials and thicknesses must be chosen for the boat deck.
Here are estimated aluminum plate thicknesses for common types of ships:
Fast and leisure boats: typically use aluminum plates with thicknesses ranging from 5mm to 8mm.

Fishing vessels: the deck aluminum plate thickness is usually between 6mm and 10mm, depending on the size of the vessel and its operating environment.

Cargo ships and oil tankers: the deck aluminum plate thickness is usually between 8mm and 12mm, depending on the vessel's load capacity and operating environment.

Military vessels: the deck aluminum plate thickness is usually between 12mm and 25mm, depending on the vessel's mission and operating environment.
---
Because the weight of aluminum is one-third of that of steel, and it can meet the requirements in terms of strength and corrosion resistance, aluminum sheets are widely used in the shipbuilding industry. In shipbuilding, the main aluminum material used is 5000 series aluminum alloy.
Internal Parts Of The Boat, Such As Cabins, Decks And Gunwales
5052 aluminum plate is not easy to crack during the forming process, and has strong corrosion resistance, high strength, and easy welding. It is also the cheapest among the common marine aluminum alloys. It is recommended to use 5052 5-bar aluminum plate to make the deck of the boat.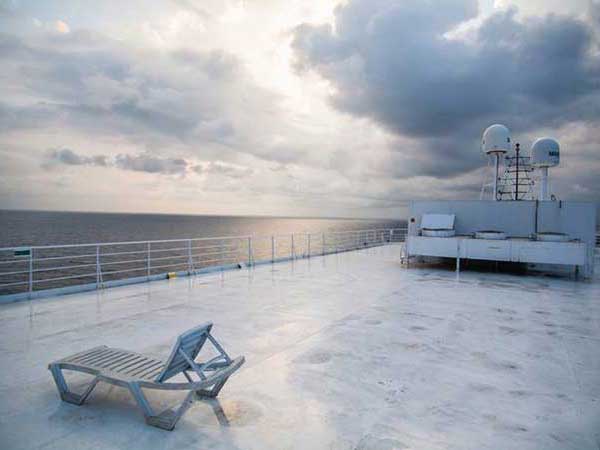 Bottom And Side Panels
Shipyards commonly use 5083 and 5086 aluminum alloy plates. 5083 aluminum plate is stronger than 5052 aluminum plate and also has formability and weldability. 5083 aluminum sheet is extremely resistant to corrosion, so it is widely used in chemical and marine environments where high corrosion resistance is required, and it can also withstand harsh environments in the ocean without becoming brittle in extremely cold temperatures.
5086 has similar properties to 5083, is stronger and is considered a premium alloy for marine environments. 5086 aluminum sheet is cold worked to increase its strength. Corrosion resistance in the ocean is better than that of 5083 aluminum sheet.
Therefore, it is often used in the bottom and side panels of ships.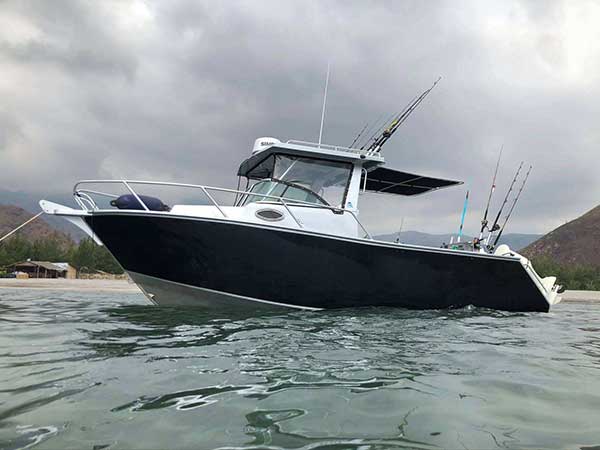 Extrusions or external hull reinforcements such as keel liners:
6061 aluminum alloy is used for structural parts of ships, which is higher in strength than 5052, 5083, and 5086 aluminum plates. It can also be used in high altitudes as decorative aluminum panels to increase architectural aesthetics. However, the strength of the 6061 aluminum plate becomes higher, but the formability becomes worse, and it is easy to break. Therefore, 6061 aluminum alloy is often used for backlogs or external hull reinforcement, such as keel liners.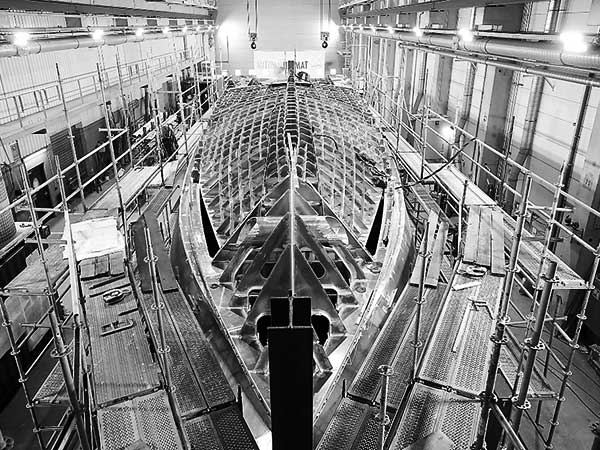 ---
Marine Grade Aluminum Sheet Price
If you're in the market for marine-grade aluminum sheet, it's essential to understand the factors that affect its price. The price of marine-grade aluminum sheet can vary depending on a variety of factors, including the alloy, thickness, and size of the sheet. In addition, market conditions and supplier pricing strategies can also impact the cost of aluminum sheets.
Marine-grade aluminum sheets are typically made from 5000 or 6000 series alloys, which are known for their excellent corrosion resistance and strength. The most commonly used marine-grade aluminum alloy is 5083, which is available in a variety of thicknesses ranging from 0.125 inches to 4 inches.
When shopping for marine-grade aluminum sheet, it's important to consider the specific requirements of your application. Factors such as the size of the sheet, the amount of corrosion resistance required, and the level of strength needed can all impact the price.
Additionally, the cost of aluminum sheet can vary depending on the supplier. Some suppliers may offer bulk pricing discounts, while others may charge higher prices for smaller quantities. It's important to research and compare prices from multiple suppliers to ensure you're getting the best possible price for your marine-grade aluminum sheet.
---
Shipping and Packing Information:
1. Cover the fumigation chapter.
2. Place 20 packs of desiccant per carton.
3. Galvanized steel strip, coated cardboard package to prevent rust.
4. Pine wood bottom bracket is supported by glued bottom plate to maintain the flatness of the aluminum plate.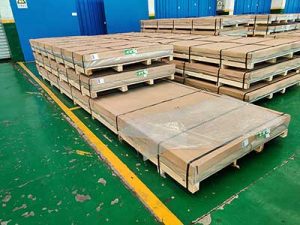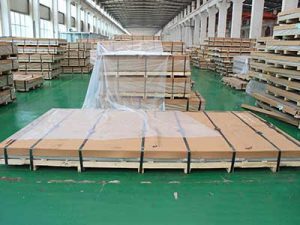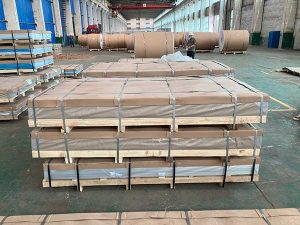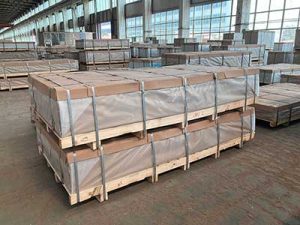 ---
FAQ:
Q: How long can I receive my goods?
A: It depends on the products you ordered. Generally, it needs 30-40 days.If products is stock , about 7-10days can delivery after received deposit.
We have 3200 workers to manufacture aluminium products. We have complete production lines for meeting your needs of products quality and production speed to make sure that our products can get to you faster.
Q: What are your payment methods?
A: TT or 100% irrevocable L/C at sight.
Q:What is your MOQ?
A: Our MOQ is based on the alloy number and the thickness and width of the aluminum sheet.1000 series MOQ 5tons.
Q4 . How do you ship the goods and how long does it take to arrive ?
A : We usually ship by DHL , UPS , Fedex or TNT for sample. It usually takes 3-5 days to arrive . Seashipping for mass products.
Q: Are your aluminium products quality reliable?
A : We apply professional and advanced equipment for processing aluminium products. These equipment are top-class at home and abroad. What's more, our factory has complete equipment configurations for fine machining. And we have precise equipment for testing products quality. Thus, the quality of end products can be promised.