Home » Aluminum Sheet »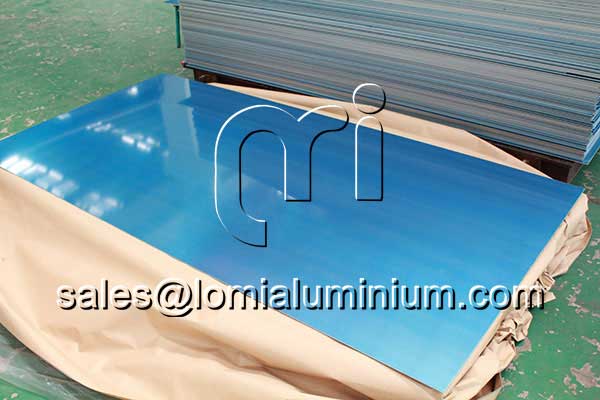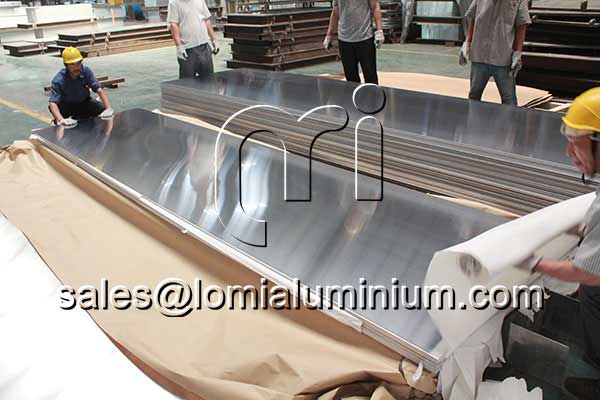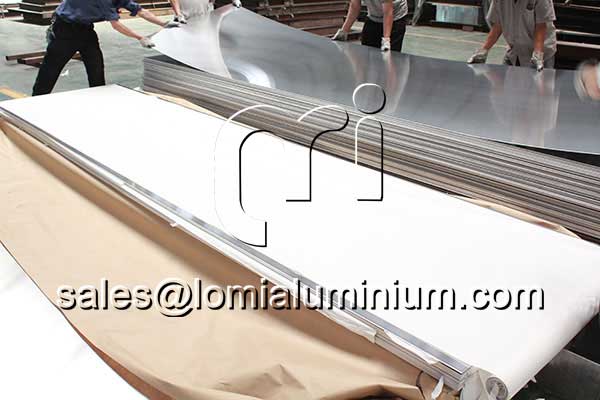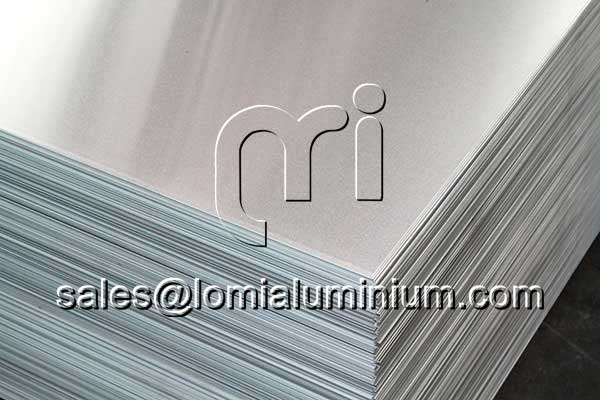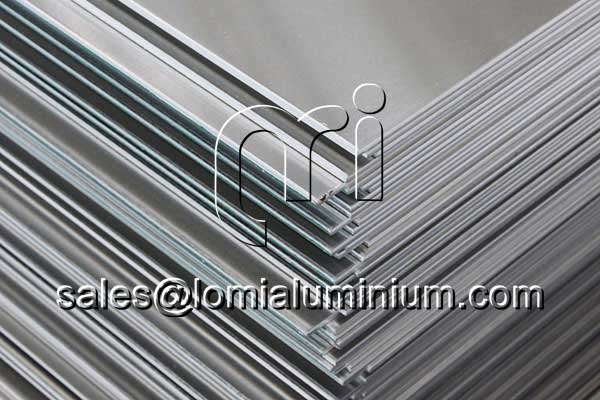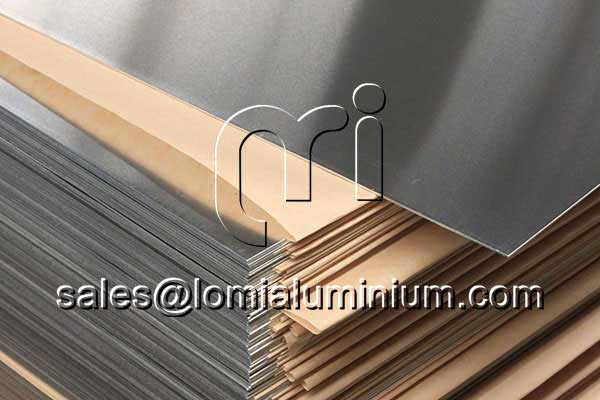 aluminium panel sheet price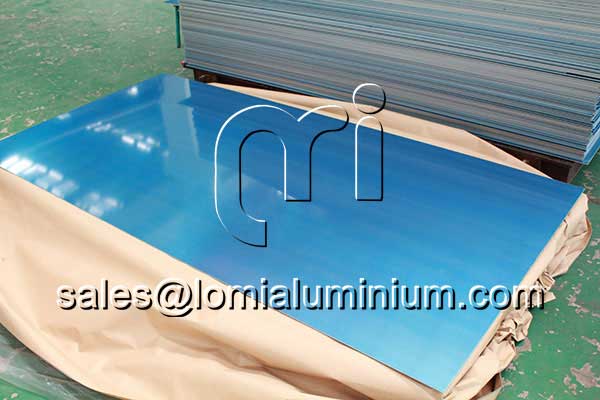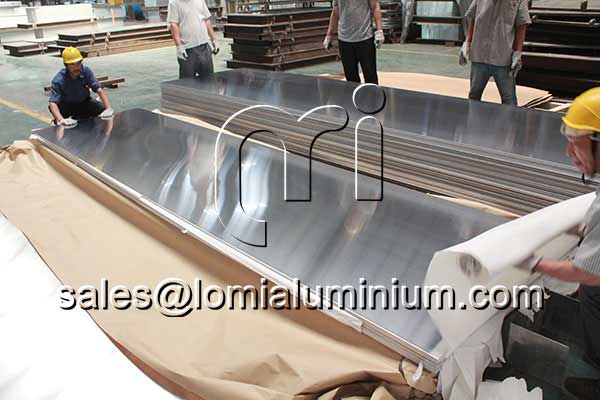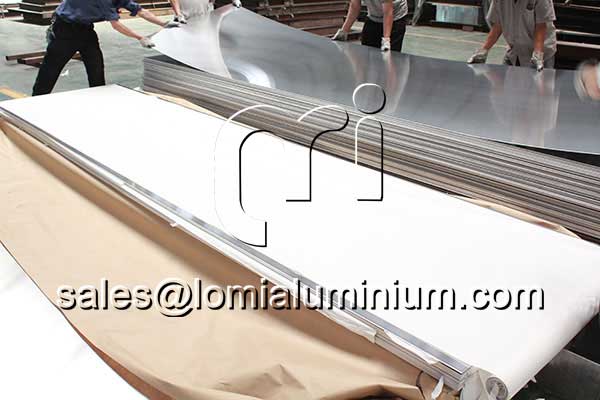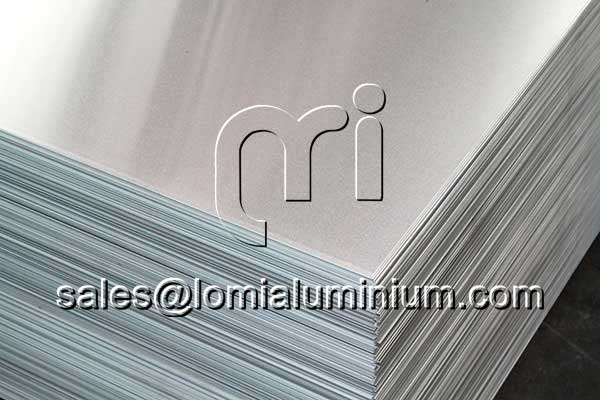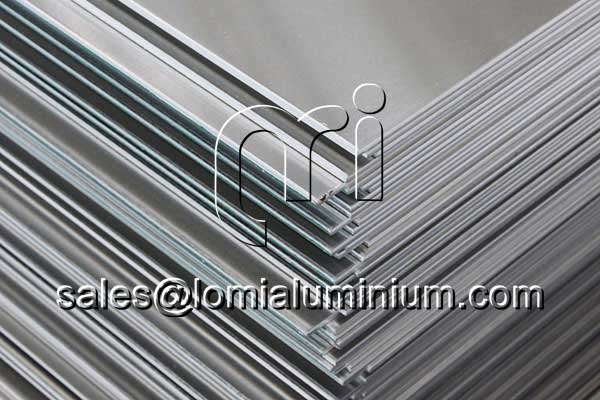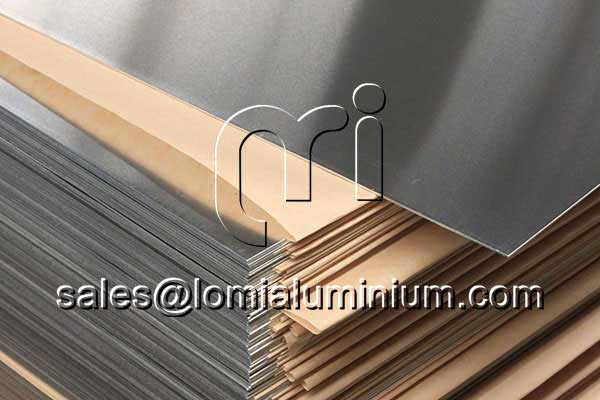 If you are looking for a high-quality supplier of 6061 aluminum plate, then you've come to the right place! We are an experienced aluminum plate supplier, providing high-quality 6061 aluminum plate, widely used in aerospace, automotive, construction, electronics, and machining fields.
Our 6061 aluminum plate has excellent strength, corrosion resistance, and machinability, which can meet various application requirements. In addition, our aluminum plate undergoes precision processing and quality control, ensuring stable and reliable product quality for long-term use.
We have rich experience and professional knowledge, and can provide customers with personalized solutions and high-quality after-sales service. Whether you need small or large quantity purchases, we can meet your needs.
If you have any needs or questions about 6061 aluminum plate, please feel free to contact our customer service team, we will be happy to serve you!
Product line: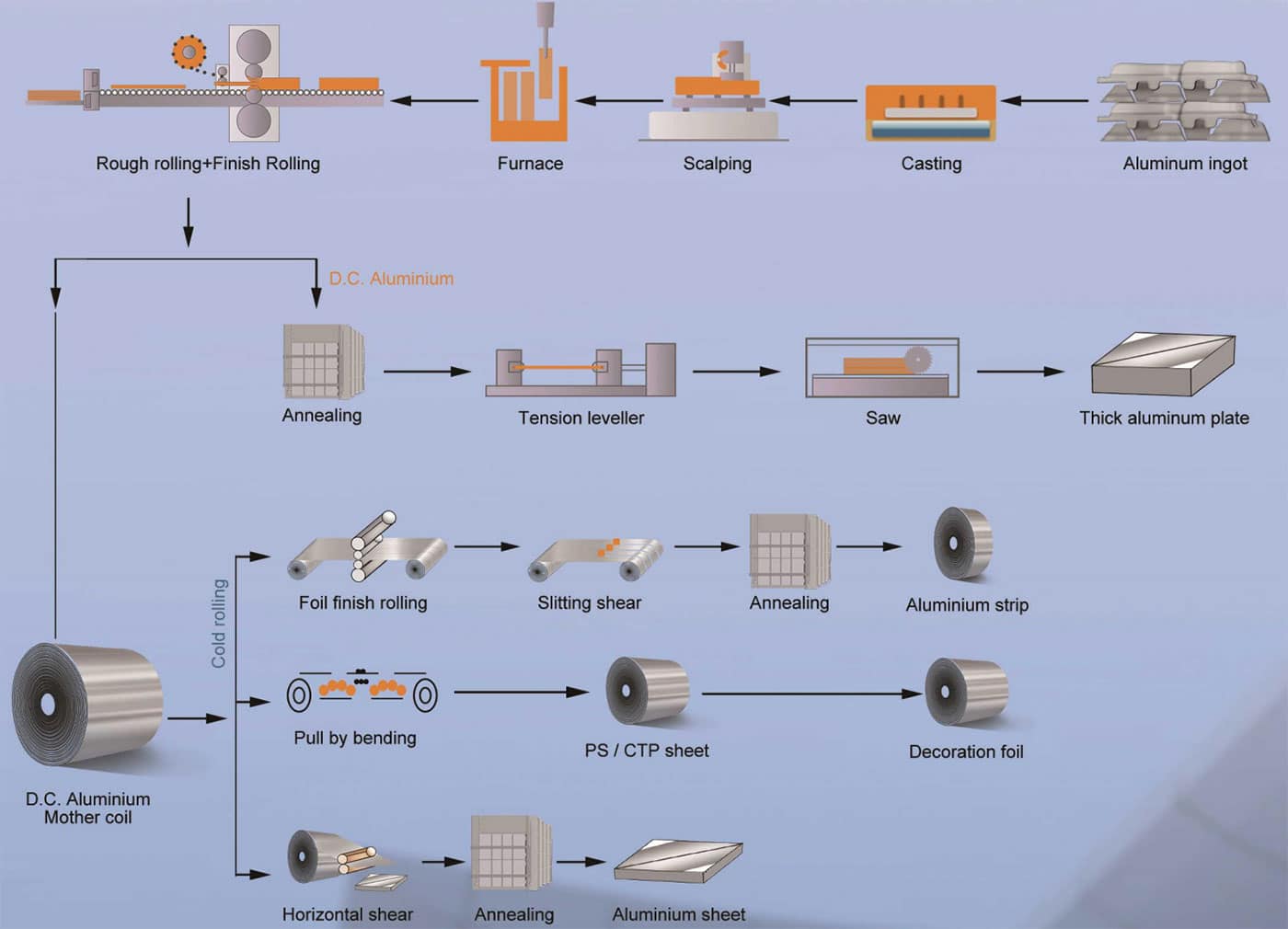 Product Catalogue:
| Products | Alloy No. | Temper | Thickness(mm) | Width(mm) |
| --- | --- | --- | --- | --- |
| 1000series | 1050/1060/1100/1235/1200/1145 | All Tempers | 0.2-300 | Under2200 |
| 3000series | 3003/3105 | All Tempers | 0.2-300 | Under2200 |
| 5000series | 5005/5052/5083/5086/5182/5754/5454/5A06/5A05/5251 | All Tempers | 0.2-300 | Under2200 |
| 6000series | 6061/6082/6063 | F/TX | 0.2-300 | Under2200 |
| 7000series | 7075/7050 | F/TX | 0.2-300 | Under2200 |
| 8000series | 8011 | All Tempers | 0.006-0.2 | Under2200 |
1. Standard: ASTM/DIN/GB/SUS
2. Surface: Mill, Bright,Polished,Hairline, Embossed,etching
3.Temper: O, H12, H22, H32, H14, H24, H34, H16, H26, H36, H18, H28, H38, H19, H25, H27,H111, H112,H241, H332, etc.;T4,T6,T651 Etc
4.Thickness: 0.02mm ~ 300mm
5. Width: 10mm ~ 2200mm
Can be processed:
Types of Checkered Plates:
Color Coating Type: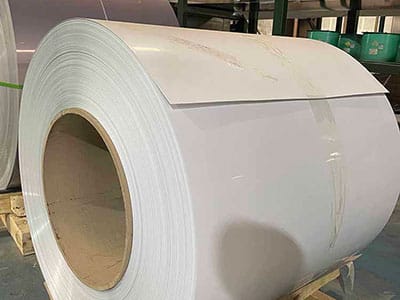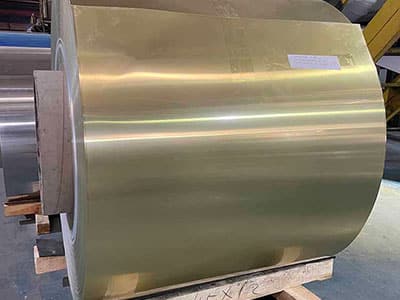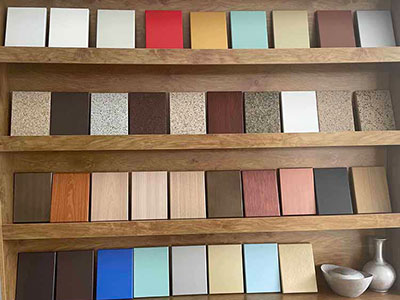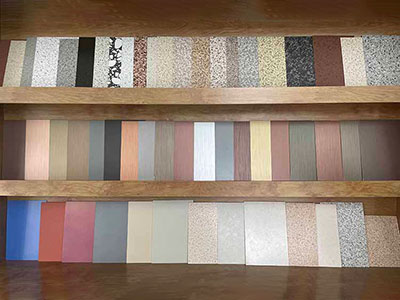 Our Advantage:
Raw materials: We use carefully selected, high-quality raw materials that undergo purity, strength, and durability testing.
Manufacturing process: We utilize advanced production technology and equipment and implement strict quality control measures at every stage of the manufacturing process to ensure that our aluminum plates are of the highest quality.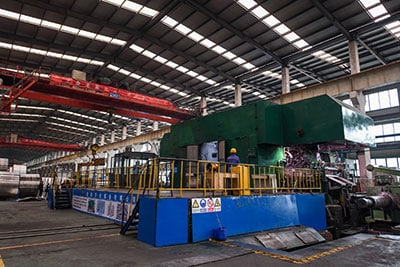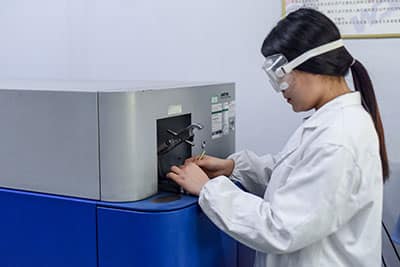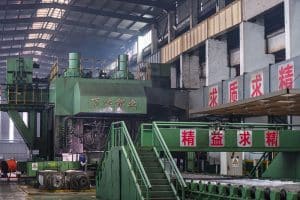 Performance: Our aluminum plates exhibit excellent properties, such as high strength, good corrosion resistance, and exceptional formability. They are suitable for a wide range of applications and can meet the needs of diverse industries.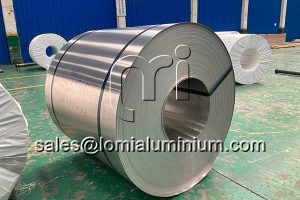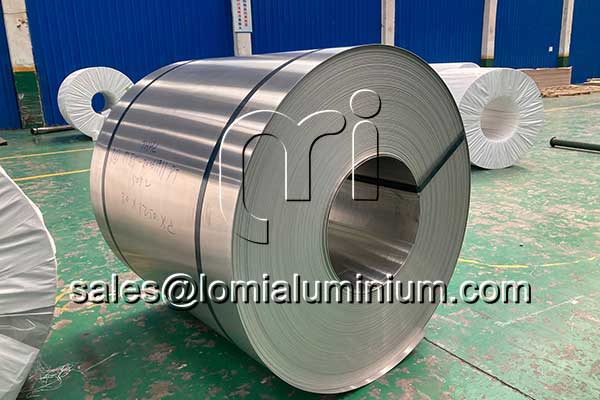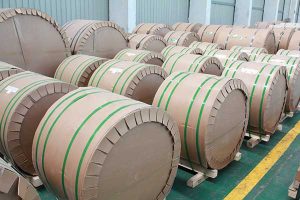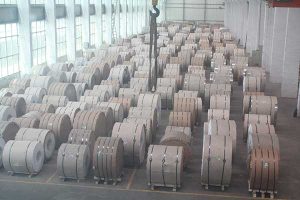 Testing and certification: Our aluminum plates undergo rigorous testing and are certified to meet international quality standards. We provide customers with test reports and certifications to assure them of our product quality.
Shipping and Packing Information:
1. Cover the fumigation chapter.
2. Place 20 packs of desiccant per carton.
3. Galvanized steel strip, coated cardboard package to prevent rust.
4. Pine wood bottom bracket is supported by glued bottom plate to maintain the flatness of the aluminum plate.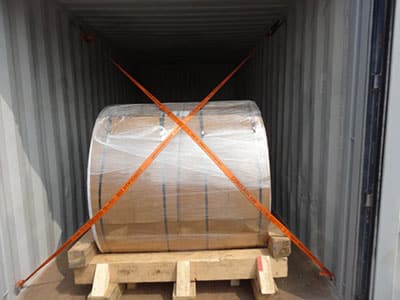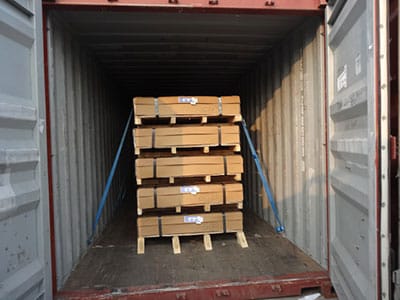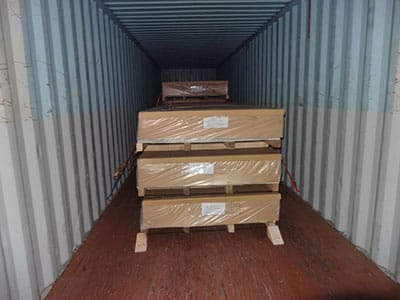 Why Choose Us?
1.100% will reply you within 24 hours.
2.Our output is stable and continuous, with an acceptable range of 10 tons to 10,000 tons.
3.The delivery schedule is very stable, and the transportation information will be reported to you in real time.
4.The price is favorable, and a certain discount can be given under appropriate circumstances to support the customer's business.
5.Reliable quality, stable production, timely after-sales service, welcome your consultation.
FAQ
Q: How long can I receive my goods?
A: It depends on the products you ordered. Generally, it needs 30-40 days.If products is stock , about 7-10days can delivery after received deposit.
We have 3200 workers to manufacture aluminium products. We have complete production lines for meeting your needs of products quality and production speed to make sure that our products can get to you faster.
Q: What are your payment methods?
A: TT or 100% irrevocable L/C at sight.
Q:What is your MOQ?
A: Our MOQ is based on the alloy number and the thickness and width of the aluminum sheet.1000 series MOQ 5tons.
Q4 . How do you ship the goods and how long does it take to arrive ?
A : We usually ship by DHL , UPS , Fedex or TNT for sample. It usually takes 3-5 days to arrive . Seashipping for mass products.
Q: Are your aluminium products quality reliable?
A : We apply professional and advanced equipment for processing aluminium products. These equipment are top-class at home and abroad. What's more, our factory has complete equipment configurations for fine machining. And we have precise equipment for testing products quality. Thus, the quality of end products can be promised.
What is 6061 Aluminum Sheet?
6061 aluminum sheet belongs to 6000 series aluminum plate, it is a high quality aluminum alloy product produced by heat treatment and pre-drawing, it is a heat treatable aluminum alloy, the common tempering state is 6061 T6, 6061 T651. 6061 aluminum alloy plate contains elements mainly AI, Mg and Si, so 6061 aluminum alloy plate has excellent processing performance, excellent weldability and plating, good Corrosion resistance, high toughness, no deformation after processing, dense material without defects, easy polishing, easy coating, excellent oxidation effect and other excellent characteristics.
| | | | | | | | | | | |
| --- | --- | --- | --- | --- | --- | --- | --- | --- | --- | --- |
| Elements | Mg | Fe | Cu | Mn | Si | Cr | Ti | Zn | Others | Al |
| Content(%) | 0.8-1.2 |  0.70 | 0.15-0.40 | 0.15 | 0.40-0.8 | 0.04-0.35 | 0.15 | 0.25 | 0.05 | Remains |
What are the common tempering states?
Common conditions for 6061 aluminum sheet include 6061-O(AMS-4025), 6061-T6(AMS-4027), 6061-T651(AMS-4173), and 6061-T6511. Among them, 6061-T6 is a heat-treated condition with good strength and toughness, commonly used in aerospace, automotive, bicycle and other fields. 6061-T651 and 6061-T6511 are obtained by further processing based on the T6 state. Stretching processing can increase their strength and hardness, suitable for occasions requiring high strength and fatigue resistance.
Relationship between AMS 4027 Aluminum and 6061 Aluminum:
AMS 4027 aluminum and 6061 aluminum are related in that AMS 4027 is a specification that defines the requirements for aluminum alloy 6061-T6 sheet. In other words, AMS 4027 specifies the chemical composition, mechanical properties, and other characteristics that aluminum alloy 6061-T6 sheet must meet in order to be considered compliant with the AMS 4027 specification. This specification is commonly referenced in the aerospace and defense industries, where aluminum alloy 6061-T6 sheet is frequently used for its high strength, toughness, and corrosion resistance.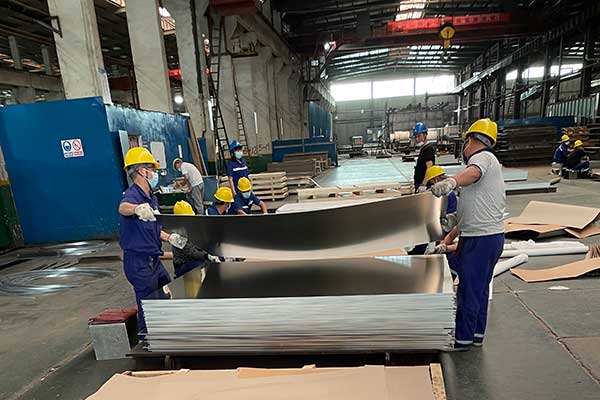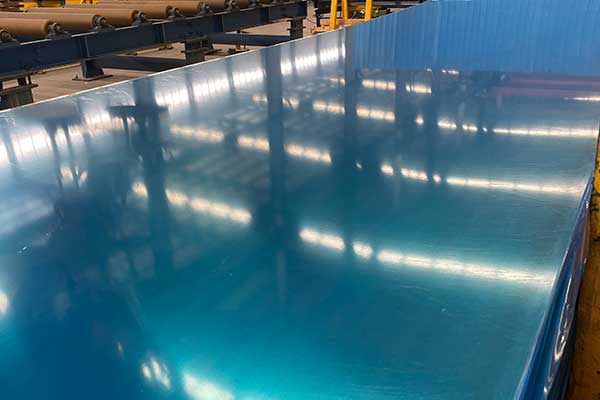 Common processing methods for 6061 aluminum sheet include:
Drilling and milling: 6061 aluminum sheet is suitable for drilling and milling operations, and can be completed using conventional machines and tools.

Bending and forming: 6061 aluminum sheet has good plasticity, so it is suitable for bending and forming operations, which can be completed by mechanical bending or hydraulic pressure.

Welding: 6061 aluminum sheet can be joined by TIG, MIG, or argon arc welding, which can ensure high-strength, high-quality welding.

Cutting and punching: 6061 aluminum sheet can be cut and punched by shearing, sawing, or cutting, which can be completed using conventional machines and tools.
What is 6061 Anodized Aluminum?
6061 anodized aluminum refers to aluminum alloy 6061 that has undergone anodization, which is an electrochemical process that enhances the oxide layer on the surface of the aluminum, making it more durable and resistant to corrosion. Anodizing also allows for the addition of color to the surface of the aluminum, making it suitable for decorative and aesthetic purposes. The resulting 6061 anodized aluminum has a smooth, hard, and colored surface that is highly durable, making it suitable for a wide range of applications, such as architectural, automotive, and industrial uses.
6061 aluminum sheet for many applications, including aircraft structures, yacht construction, truck bodies, bicycle frames and screw machine parts.
It can also be used as a suitable material for manufacturing precision machinery, automotive wheels, 3C products, cell phone cases, molds, trolley cases, alloy doors and windows.
Engineering and structural applications, boats, furniture, stairs, etc.
Construction and building products
Freshwater marine and agricultural applications
Recreation, sports equipment and sporting goods
Electrical and electronic components
Furniture, storage tanks and chemical equipment
Pneumatic and hydraulic cylinder components
Aerospace components
Aircraft landing components
Bridge railing components
Defense machinery
Energy device parts
Heat exchangers
Marine vessels
Medical equipment
Tooling plates
Transportation equipment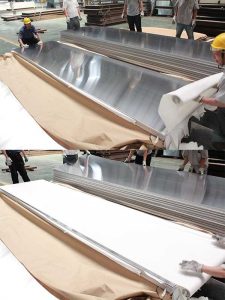 What factors affect the price of 6061 aluminum plate?
The price of aluminium 6061 T6 is affected by various factors. One of the most significant factors is the cost of raw materials. The price of aluminium ingots and other materials used to manufacture 6061 T6 can fluctuate based on market demand and supply.
Another factor that can affect the price is the manufacturing process. The cost of production, including labor, machinery, and energy, can impact the final price of the product.
The specifications and dimensions of the aluminium 6061 T6 can also influence the price. Customized orders or unique shapes and sizes may require additional processing and can increase the final cost.
Other factors that can impact the price include transportation costs, taxes, and tariffs. Additionally, global economic conditions, political stability, and natural disasters can also affect the price of aluminium 6061 T6.
Lomi alu mainly sell 1-8 series aluminum plates,diamond aluminum plate and aluminum checkered plate.Have the best aluminium sheet price for sale!
Please let me know if you have any specific use in mind, it will help me to give you more detailed information.
E-mail: lomialuminum@gmail.com
Tel Whatsapp: +86 19339942739