Home » Aluminum Coil »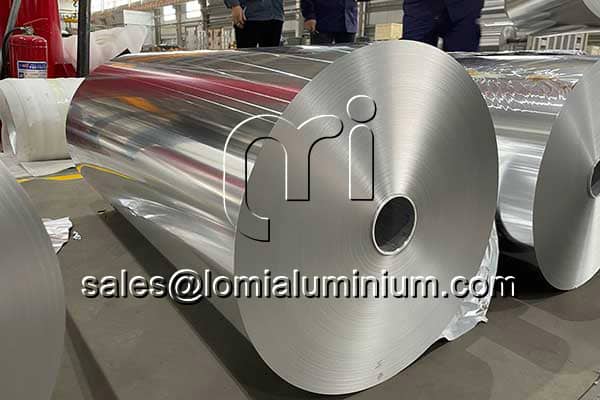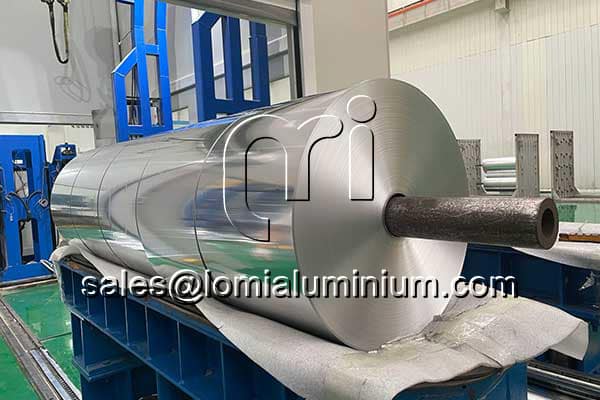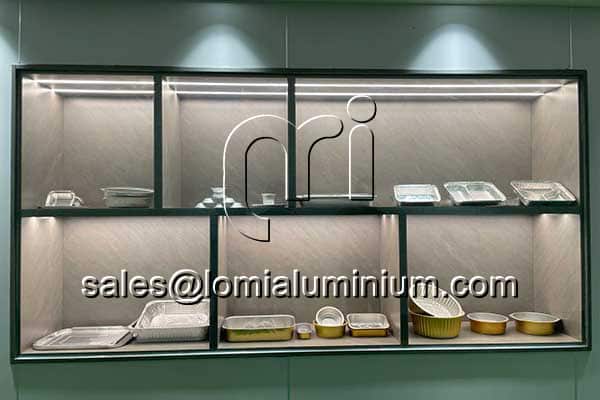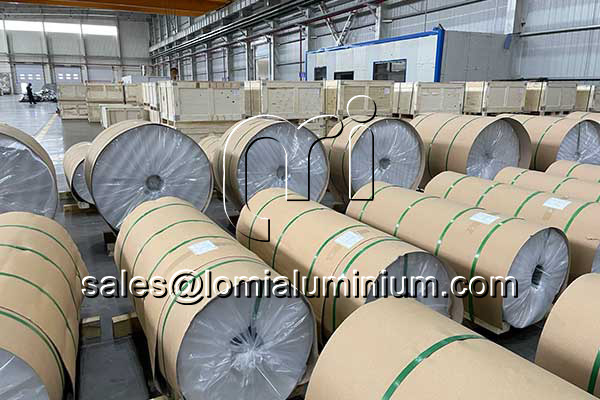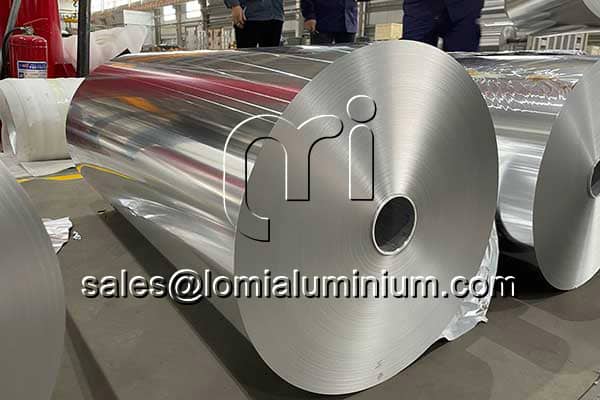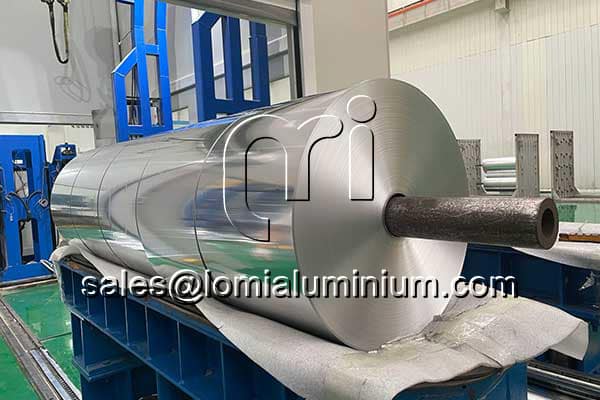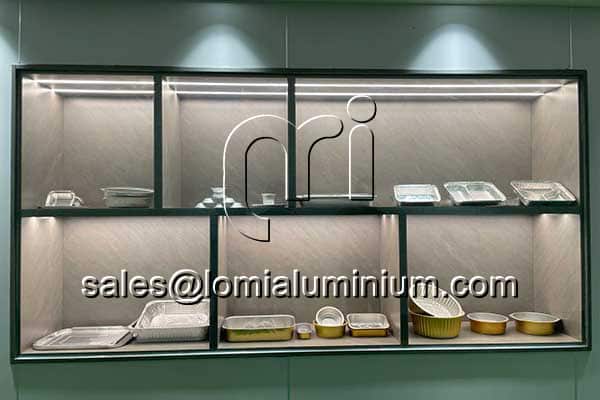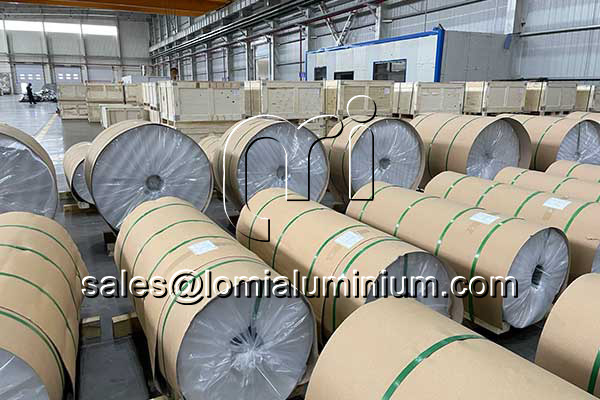 ---
Aluminum Foil Roll Introduction:
Aluminum foil is mostly used in pharmaceutical packaging, food packaging, cable packaging, milk cap material, sealing foil, battery foil and other fields. Especially with the popularization and application of new energy vehicles, the demand for battery foil has surged sharply. Aluminum foil materials have great development prospects in the future.
Common aluminum foil alloy numbers are 1235 aluminum foil, 3003 aluminum foil, 3004 aluminum foil, and 8011 aluminum foil, of which 3004 aluminum foil and 8011 aluminum foil are the most common. LOMI aluminum can provide aluminum foil with a thickness of 0.016-0.2mm and a width of 200mm-1800mm. LOMI Aluminium can provide aluminium foils for various applications in series 1-8. We can undertake 3-2000 tons of aluminum foil raw material orders, the product quality is stable, the global export, the price is affordable, you can purchase with confidence!

---
1235 Aluminum Foil

:
1235 aluminum foil has a minimum of 99.35% aluminum content and has very good ductility and processability in the annealed condition. 1235 alu alloy is similar to 1145 and can be used as a substitute for 1145 aluminum alloy. In addition, 1235 aluminum foil has strong barrier, oxidation resistance, water resistance, moisture resistance. It is also non-toxic, tasteless, chemically stable and safe, and is commonly used in food packaging.

Tensile strength

σb (MPa)

Elongation

δ10 (%)

Yield strength

σ0.2 (MPa)

Electrical conductivity

(20℃)(IACS,%)

63
2.6
≥35
62
1235 Aluminum Foil Application:
1235 aluminum foil is also the raw material for many meat products packaging bags, for example, chicken feet and pickles with aluminum foil packaging bags are supported by 1235 aluminum foil. It is also used to make food film, and is widely used in open-cap food packaging applications.
Aluminum foil alloy 1235 has good heat insulation, strong adhesion, and anti-aging characteristics.1235 aluminum foil is the main raw material for aluminum foil tape.The aluminum foil tape can fix the evaporation tube of air conditioners and freezers.Common aluminum foil tapes include 1235-0 aluminum foil tape.
In addition to the above application, it also as cable foil and battery foil, especially with the rise of new energy vehicles, 1235 battery foil has great potential for development.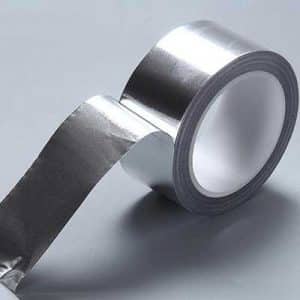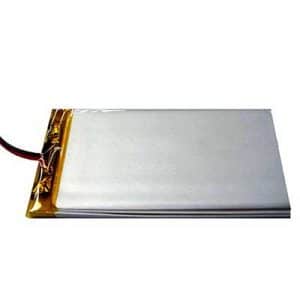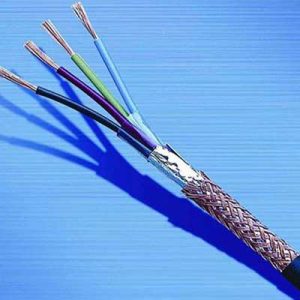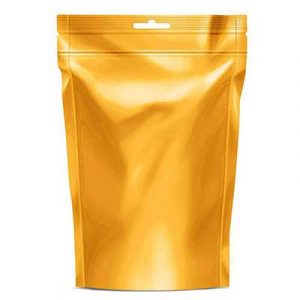 3003 Aluminum Foil

:
The performance processing of 3003 aluminum foil and 3003 aluminum sheet and 3003 aluminum coil are the same, the difference mainly lies in the thickness. We can produce 3003 aluminum foil of 0.016-0.2mm. The common tempered states of aluminum foil are 3003-H18, 3003-H24 and 3003-O aluminum foil. 3003 aluminum foil is an easy material to see and use in daily life, from cookware, video abrasives, to office equipment and household appliances found in one of the most commonly used household aluminum foils.
Tensile strength  σb (MPa)
Yield strengt σ0.2 (MPa)
Elongation δ16 (%)
Hardness

(HB)

140-170mpa
≥85
≥9%
48
Technical Parameters of 3003 Aluminium Foil:
Alloy No.
Si
Fe
Cu
Mn
Mg
Cr
Zn
Ti
Others
Al
3003
0.6
0.7
0.05-0.20
1.0-1.5
–
–
0.1
–
0.2
REMAIN
3003 Aluminum Alloy Products
Products
Type
Temper
Thickness(mm)
Width (mm)
Length(mm)
3003 Household Foil
Painted,
H111  H12  H14  H16  H18  H22  H24  H26  H28
0.01-0.2
300-1100
coil
3003 Container Foil
Bare, Mill Finish
H22  H24
0.01-0.2
200-1100
coil
3003 Packaging Foil
Tread plate
O H22  H24
0.018-0.2
100-1600
coil
3003 Electronic Foil
H18
0.02-0.055
100-1600
coil
3003 Aluminum Foil

Application:
3003 aluminum foil has excellent corrosion and rust resistance, so 3003-H18 aluminum foil, 3003-O aluminum foil, and 3003-H24 aluminum foil are often used as cathode materials for electrolytic capacitors.
Because of its good ductility and processability, 3003 aluminum foil can also be used as aluminum foil for lunch boxes. Especially in the production of complex special-shaped structures such as 3-cavity lunch boxes and multi-cavity lunch boxes, the probability of punching and cracking is very low. Several tests have proved that after proper annealing treatment, the yield of 3003-H24 aluminum foil lunch box container can reach 95%.
The 3003-H18 aluminum foil is used as the base material of the honeycomb panel, which is later processed into a dense i-beam, and the dispersed honeycomb panel is subjected to pressure in all directions, so that the honeycomb panel is evenly stressed.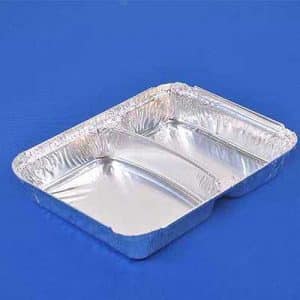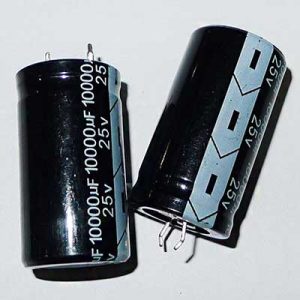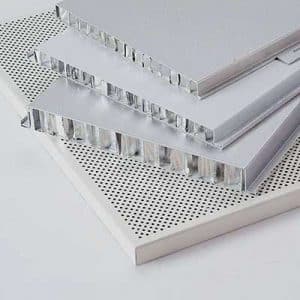 3004 Aluminum Foil

:
Compared with 3003 aluminum foil, 3004 aluminum foil has higher hardness, better stamping effect, and the product is safe and hygienic, so it is more suitable for aluminum foil containers, especially lunch boxes. In addition, 3004 aluminum foil as a lunch box material also has a series of advantages such as light weight, good sealing and packaging. The 3004 aluminum lunch box foil produced by LOMI Aluminum has multiple advantages such as flat foil surface, no black silk, no bright silk, no pinholes, and good thermal insulation performance. Welcome to consult.
| | | | | | | | |
| --- | --- | --- | --- | --- | --- | --- | --- |
| Alloy | Alloy | Temper | Temper | Thickness | Thickness | Width | Elongation |
| 3003 | 3004 3104 | O/H14/H24/H16/ | H26/H18 | 0.02-0.20 | 0.02-0.20 | 40-1600 | 12 |
| Si | Fe | Cu | Mn | Mg | Cr | Zn | Ti |
| 0.6 | 0.7 | 0.05-0.2 | 1.0-1.5 | – | – | 0.1 | – |
3004 Aluminum Foil Application:
3004 aluminum foil can be used in ziplock bags such as dried fruit, barbecue, dessert baking and other food packaging. The 3004 aluminum alloy foil ensures good and uniform heat transfer and can be used in conventional stoves and microwaves. The most important thing is that the 3004 aluminum foil heated at high temperature will not spill harmful substances to contaminate food. It is safe, hygienic and reliable, which cannot be achieved by other disposable packaging materials.
3004 aluminum foil is often used to make lunch boxes, and the thickness of commonly used 3004 lunch box aluminum foil is generally between 0.03mm and 0.2mm. It can be applied to all kinds of special equipment and molds for lunch boxes, and can be made into lunch boxes of various shapes, thus expanding the scope of market application.

8011 Aluminum Foil

:
8011 aluminum foil belongs to the 8000 series aluminum alloy, mainly added with Fe, Si, Mn and Mg elements. Packaging and medicinal foil. In addition, it has good mechanical properties, blast resistance, puncture resistance and crack resistance, which can be used as bottle cap materials.
Common tempering states are H18, H16, H22, H24, O.

Ingredient
Si
Fe
Cu
Mn
Mg
Cr
Zn
Ti
Other
Al
Content
0.5-0.9
0.6-1
0.1
0.2
0.05
0.05
0.1
0.08
0.15
Margin
Alloy Type
8011 aluminium foil
Alloy State
F, O, H14, H16, H18, H19, H22, H24, H26, H28
Thickness (mm)
0.016-0.2
Width (mm)
300-1600
Length
Jumbo roll
8011 Aluminum Foil Application:

8011 aluminum foil used for bottle caps: liquor bottle caps, red wine bottle caps, cosmetics bottle caps, milk powder bottle caps, medical bottle caps, beverage bottle caps, yogurt bottle caps and other advantages: food grade, brushing A grade, low ear rate;
8011 aluminum foil used for pharmaceutical packaging: PTP pharmaceutical aluminum foil, cold stamping plastic foil, 8011-H18 pharmaceutical packaging aluminum foil, capsule aluminum foil plate and other advantages: high cup convex value, high strength of aluminum foil, good sealing;
Used for food packaging: food packaging, heat sealing foil, lunch box materials, container foil, sealing aluminum foil gasket; Advantages: clean surface, no foreign matter, food grade, safer;
8011 industrial aluminum foil: aluminum foil for transformer, aluminum foil tape, aluminum foil for cable belt, aluminum foil for filter;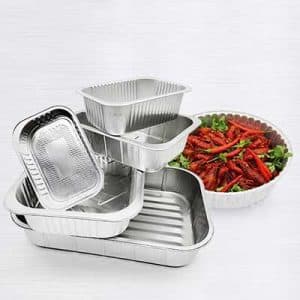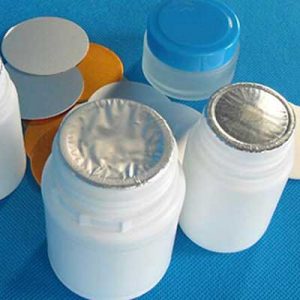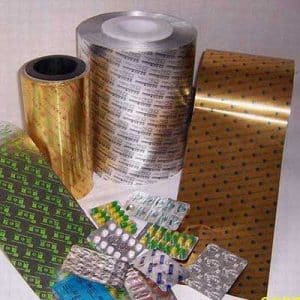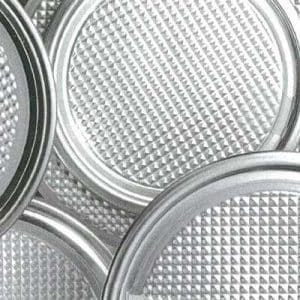 Shipping and Packing Information:
1. Cover the fumigation chapter.
2. Place 20 packs of desiccant per carton.
3. Galvanized steel strip, coated cardboard package to prevent rust.
4. Pine wood bottom bracket is supported by glued bottom plate to maintain the flatness of the aluminum plate.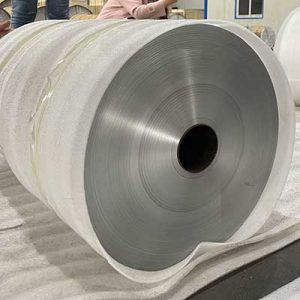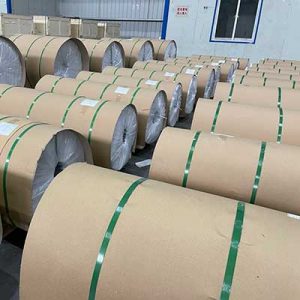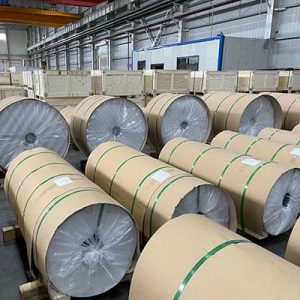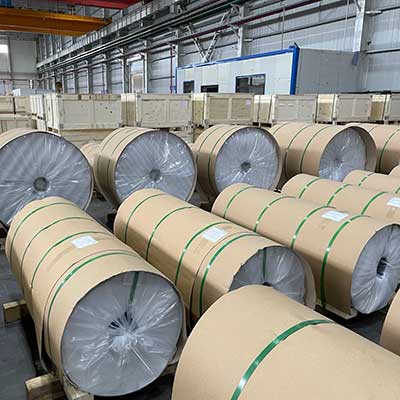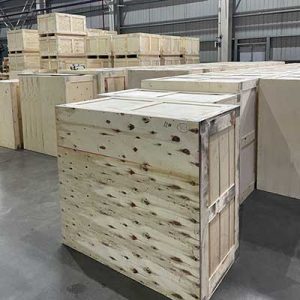 Visit Customer

Case: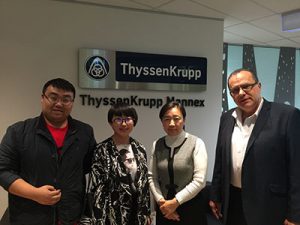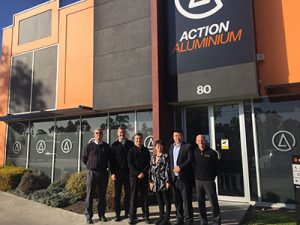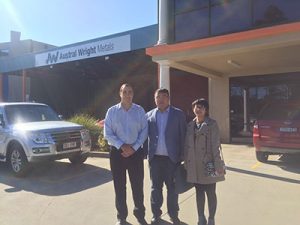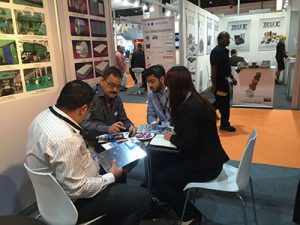 FAQ:
Q: How long can I receive my goods?
A: It depends on the products you ordered. Generally, it needs 30-40 days.If products is stock , about 7-10days can delivery after received deposit.We have 3200 workers to manufacture aluminium products. We have complete production lines for meeting your needs of products quality and production speed to make sure that our products can get to you faster.
Q: What are your payment methods?
A: TT or 100% irrevocable L/C at sight.
Q: What is your MOQ?
A: Our MOQ is based on the alloy number and the thickness and width of the aluminum sheet.1000 series MOQ 5tons.
Q: How do you ship the goods and how long does it take to arrive ?
A : We usually ship by DHL , UPS , Fedex or TNT for sample. It usually takes 3-5 days to arrive . Seashipping for mass products.
Q: Are your aluminium products quality reliable?
A : We apply professional and advanced equipment for processing aluminium products. These equipment are top-class at home and abroad. What's more, our factory has complete equipment configurations for fine machining. And we have precise equipment for testing products quality. Thus, the quality of end products can be promised.