What is the ASTM B209 standard for 5052 aluminium?
ASTM B209 is the industry standard for aluminum and aluminum-alloy sheet and plate. This standard covers various grades of aluminum alloys and their specifications, including 5052 aluminum, which is commonly used in the aerospace, marine, and automotive industries.
Aluminum alloy 5052-H32 is a non-heat treatable alloy with good corrosion resistance, excellent workability, and high strength. It is commonly used for sheet metal fabrication, including both residential and commercial applications. This alloy can be easily welded, formed, and machined, making it a popular choice for many industries.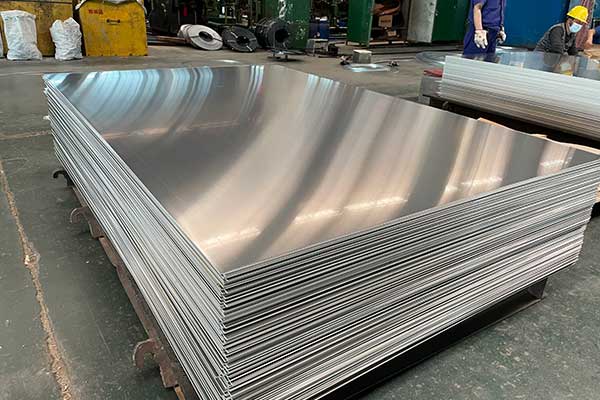 The ASTM B209 standard specifies the chemical composition, mechanical properties, dimensions, and tolerances for aluminum alloy 5052-H32. The chemical composition of 5052 aluminum includes magnesium, chromium, and manganese, which contribute to its corrosion resistance and strength. The mechanical properties of 5052 aluminum include a minimum tensile strength of 31 ksi and a minimum yield strength of 24 ksi.
In addition to the chemical and mechanical properties, the ASTM B209 standard also specifies the dimensions and tolerances for 5052 aluminum. This includes thickness, width, and length requirements, as well as flatness, camber, and edge conditions.
Overall, the ASTM B209 standard ensures that aluminum alloy 5052-H32 meets the necessary requirements for its intended applications. This standard helps to ensure consistent quality and performance of 5052 aluminum across different industries, making it a reliable and versatile material for many applications.
Contact Us!

E-mail: lomialuminum@gmail.com
Tel Whatsapp: +86 19339942739
Click our website: https://www.lomialuminium.com/aluminum-sheet-price/5052-aluminium-sheet/